Receive a quote within 30 minutes!
Tell us about your moving needs
Please select a number of bedrooms
Please select a workstations/desks
Move your valuables with our trustworthy team of movers
Professional & friendly movers
Fully insured for peace of mind
Competitive rates with no hidden fees
Available 7 days a week
Read why our customers love us!

Simple, upfront pricing with no hidden fees

2 Men & Truck
from $140/hr inc. GST
Suitable for apartment or small house
(1-2 bedrooms)

3 Men & Truck
from $180/hr inc. GST
Suitable for average house or large apartment
(3+ bedrooms)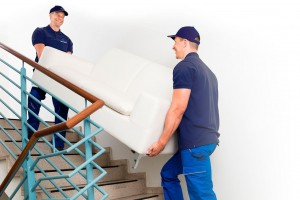 A professional moving service
to ensure a stress free move
Everyone knows that moving can be stressful, so we have carefully selected the best movers in the business with the right training and equipment and a friendly, professional approach. You can rely on our trusted moving teams to ensure your move goes smoothly. Originally a Sydney removalist company, Hire A Mover expanded nationally and now has depots in all major cities Australia-wide.
Upfront affordable pricing

We pride ourselves on our low hourly rates with a one off travel fee. There are no hidden fees or charges to surprise you at the end – we communicate all costs prior to the move.

Friendly & professional movers

Our professional, friendly and attentive removalists move you in a timely manner with attention to detail, care and a smile. They go out of their way to ensure your move is a stress free experience.

Your one stop shop for moving

As part of the Hire Group, we can take care of your complete moving and relocation needs, from packing and unpacking to moving, boxes and packing supplies. We make your move easy with our friendly single point of contact.

Fully insured for additional peace of mind

Our removalists take care when moving your items. As an additional comfort, we are fully insured for any issues that may arise.
What areas do you service ?
Hire A Mover operates in the metro and regional areas of Sydney, Melbourne, Brisbane, Adelaide, Perth and Gold Coast. To enquiry about your specific requirements, give us a call on 1300 358 700 or send us an email.
What are your office hours?
Our head office is open Monday to Friday 8am to 5pm Eastern Standard Time.
Do you move pianos?
Pianos are on a case by case basis and depend on the type of piano, amount of stairs, and various logistical scenarios. If we do not believe we can move your piano safely, we will let you know and recommend that you use a piano specialist. In the cases where we can move your piano, an extra charge will apply. Please provide information about the type of piano, the number of stairs involved at both the origin and destination and any other important information when you request a quote.
Do you work on weekends and public holidays?
We do work on weekends (both Saturdays and Sundays) and on public holidays. However, as weekends are generally the busy times, we highly recommend that you give us a call on 1300 358 700 to make sure the removalists in your area are available on your preferred moving date.Please be aware that our office is not open on weekends and public holidays, so feel free to fill out the online quote form and we will get back to you as soon as we re-open.
What happens if I need to cancel?
Moves that are cancelled prior to 48 hours of the scheduled arrival time will incur no fee and your deposit will be refunded in full. Your deposit will be forfeited for any move cancelled within 48 hours of the scheduled arrival time. Any move cancelled or re-scheduled on the day of the move will incur the minimum 2 hour charge plus travel fee.
Any questions or ready to book?
Get a quote online or give us a call on 1300 358 700 Monday to Friday, 8am to 5pm AEST
so you can discuss any particular enquiry with our customer service team.
Your one-stop moving partners
Save time and money by using our other convenient and professional relocation services
Hire A Packer
Treat yourself to an easy move with our packing & unpacking service
Protect your valuables with our trustworthy team of packers
Hire 2 professional packers for 4 hrs from just $480!
Hire A Box
The smarter way to hire or buy moving boxes
(excludes ACT & QLD)
Receive a 10% discount at Hire A Box when you use Hire A Mover
From $2.16 a box
Hire Storage
A professional storage service, centrally located to suit your needs
Secure, convenient storage space
From only $160 per month
Hire A Mover
Average rating:
256 reviews
Nov 10, 2020
Clear friendly booking service from Ellie.Punctual, pleasant, polite guys Alan and Frank. Aware of personal safety issues. Effective moving techniques. Moving is usually seen as stressful not with Hire a Mover. My experience was easy going and casual.
Oct 14, 2020
Moving From:
Dover Heights
I have moved often but my experience with removalists has never been so smooth and efficient! The team of Chris, Chris and Tiago could not have been better! Delightful people, for whom no request is too great. All is done quietly and with enormous respect for one another's safety, which was wonderful to observe. I would use them again in a heartbeat and thoroughly recommend them to anyone seeking a completely stress-feee move.
Mar 28, 2020
Great service. Everything went smoothly. The team worked efficiently and without complaint. Checked in with us before arrival and let us know they were on the way. No hassles. Thank you would recommend to friends and family.
Oct 22, 2019
The Team were punctual and very professional in their job. They worked as a team. Their communication skills were superb not only with each other but as well with me. At the end of the day I had a phone call asking me whether I was happy with their work. This shows their desire to improve their business and please the customer. Thank u Team.
Oct 18, 2019
The boys were amazing. Careful, polite, helpful, cheerful, stress free, fair and reasonable pricing with no hidden costs. Not a single thing damaged and Thank you!
Aug 19, 2019
Really great service, guys were on time, very professional,
friendly and efficient, no hidden charges. I would 100% recommend.
Very happy customer 🙂
Aug 10, 2019
I have used both HIre A Box and Hire a Mover twice now and they have been excellent. Efficient and on time with excellent service. Would recommend to anyone. Great communication and no hidden charges.
Jul 22, 2019
Moving From:
Breakfast Point, NSW
Moving is always a big job especially when you are down sizing, I would like to thank you and the two very guys you sent me they were extremely professional and very accommodating I would defiantly use you again for my next move and also recommend you again to our clients. Thank you for making our move just that little bit more painless.
May 21, 2019
Moving From:
Mount Waverley
Outstanding and professional experience. I highly recommend Hirer a Mover 🙂
May 16, 2019
Moving From:
Wollstonecraft, NSW
Moving To:
Willoughby, NSW
Hi - thank you for your help. The move went really well and Chris and the boys were very diligent and careful with things. I didn't worry at all about anything getting scratched or damaged. We moved 2 br unit within 4 hours. The boys were lovely and polite and attended to all of my requests. I would highly recommend you, guys, to anyone who requires the services.