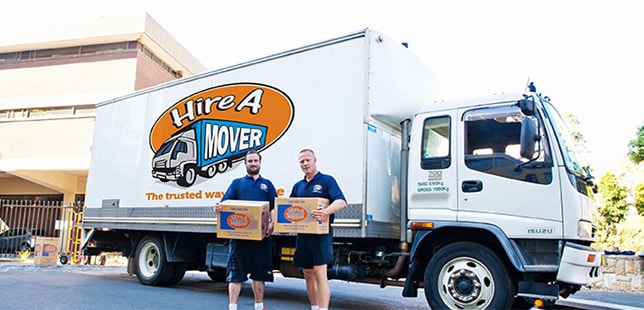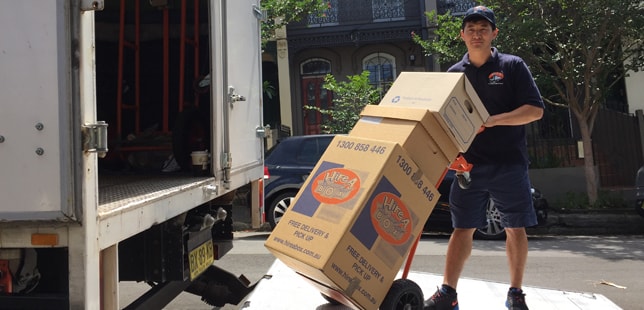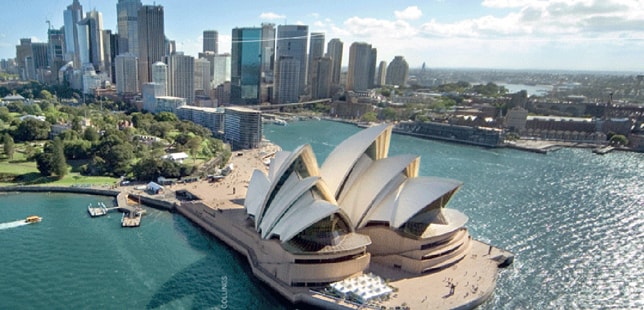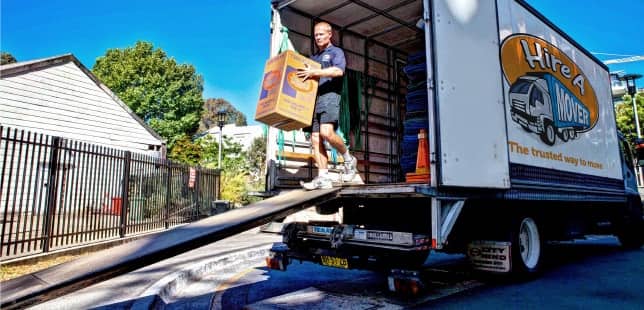 Whether you are moving down the road or across Sydney, Hire A Mover understands the stress of moving home.
Rest assured our movers will work in a friendly, professional and timely manner to ensure not only your goods arrive safely, but also to ensure your moving day goes as smooth as possible.
WHY MOVE WITH US?
✔ PROFESSIONAL, EXPERIENCED AND FRIENDLY REMOVALISTS
✔ COMPETITIVE, FIXED HOURLY RATES AND NO HIDDEN FEES
✔ RECEIVE 10% OFF HIRING OR BUYING BOXES
✔ USE OUR CONVENIENT PACKING & UNPACKING SERVICE
✔ AVAILABLE ALL OVER SYDNEY, 7 DAYS A WEEK
✔ HOME OR OFFICE MOVES
✔ INSURANCE FOR ALL YOUR GOODS
✔ CONVENIENT CREDIT CARD PAYMENT OPTION
✔ SHORT AND LONG TERM STORAGE AVAILABLE
2 MEN & TRUCK

$120/hour (Inc. GST)
Recommended for Apartment or Small House (1-2 bedroom)
3 MEN & TRUCK

$160/hour (Inc. GST)
Recommended for Average Home or Large Apartment (3+ bedroom)
Make your move stress-free with Hire A Mover
Hire A Mover believes in good old fashioned service. Whilst most removalists harp on about their low hourly rates, we prefer to focus on what's really important, the final outcome – leaving our customers feeling satisifed, less stressed and without damage to their property.
Whilst our prices are competitive, you will often find the removalists that focus solely on price, are also commonly the ones with the least experienced movers who may not have insurance and when things go wrong, try blame the customer. We certainly don't do this and believe in being transparent and fair. Our movers are extremely helpful, friendly and professional and make your moving day so much easier and less stressful.
There is nothing worse than having unprofessional, rude or rough movers in your home moving your possessions without the respect they deserve. After you moved with us, we are confident you will be satisfied with the service and refer us on to family and friends. That's the reason we don't invest heavily in advertising like other removalists and simply focus on doing the right thing by our customers.
Professional, experienced, courteous and most importantly, service with a smile!
All our movers in Sydney have been hand picked and carefully screened to ensure your important moving day is a stress-free experience. All the movers are professional and experienced and can move all forms of home or office furniture in Sydney whether it be large cabinets, pianos, fish tanks, or huge sofas, rest assured we have moved it before and will do it without fuss or damage.
Our Sydney moving teams are courteous and friendly, so don't expect your common grumpy rough movers turning up on the day. Our team will work closely with you to ensure furniture is moved efficiently and is placed exactly where you want it. We rely a lot on word of mouth referrals and our business wouldn't be around today if our movers didn't leave our customers happy and content at the end of each job.
Brand name service at cost-effective rates with no hidden fees
We charge flat rates and do not charge deposit to depot. Our hourly rates for 2 men are $120 per hour including GST and for 3 men it is $160 per hour including GST. We also have a once off travel charge which helps cover the costs of the guys getting to and from the job, if you are in the metro area of Sydney it is generally a 30 minute call out fee ($60) or sometimes it might be 1 hour ($120) just depending on where you are moving from and to. The only other fees you might incur on the day is if you request a special service such as shrink wrapping of furniture which is not a necessity as the guys can use blankets and keep your items clean and safe in transit.
Hire A Mover has Public Liability Insurance (PLI) as well as Goods In Transit Insurance. If our movers are negligent, you are covered.
Our teams work all over Sydney, 7 days a week
From the northern Beaches to Cronulla, from Bondi to the Blue Mountains, our removalists in Sydney drive all over Sydney and have a lot of working knowledge of the roads. Rest assured we operate 7 days a week and charge the same rate whether it be a Sunday or a weekday. Our start times are either early in the morning (around 8am) or later in the afternoon (1-2pm). If you have a special time you want to start just let us know as we are flexible and will do our best to cater for your specific requirements.
Home or office moves – range of trucks to suit all move sizes
We have different moving teams that specialise in both home and office moves so just let us know what you are moving and we will ensure we send the most suitable team for your needs. Whether it is a small Sydney studio or a large 40 person office in Sydney CBD, we will recommend the number of movers and the size of the truck to suit your needs. We will also bring the correct lifting equipment. If you do have anything heavy such as a piano, pool table or anything delicate like an IT server, just let us know so our movers can come prepared.
Still have questions? Why not browse our comprehensive frequently asked questions section here.
Packing and Unpacking Service and save 10% – Hire A Packer
Hire A Mover are part of the Hire A Packer group which means you can take advantage of their convenient packing and unpacking service. The professional, experienced packers start at a rate of 2 packers for 4 hours for $400 (normally $440 if you don't move with us). You don't move very often so why not treat yourself and experience the amazing convenience of some extra hands. Remember, our packers do this day in day out so really make the job easy. They also ensure your items don't get damaged during transport. Get a quote and check availability on the Hire A Packer website!
Secure self-storage in Rosebery
If you need to store your goods, we can help. Hire A Mover can offer you a convenient storage solution in Sydney. There's no need to worry about dealing with different companies, we look after the whole process for you. We offer secure 10 cubic metre storage modules from $130 per month or part thereof. We can pick up your goods from your house, take them to our storage facility, and then when you are ready, re-deliver your goods to your new place. No lock in contracts or other fees. If you are interested in storage, just let us know when you request a removal quote. Find out more.
Hire or buy boxes and save 10% – Hire A Box
Hire A Mover is part of the Hire A Box Group which means you can take advantage of their brilliant boxes and packaging materials service. You simply order online and select a convenient 2 hour delivery window, they can also often deliver on weekends or even leave them at your front door if you're not home.
You'll discover by using Hire A Box, you will typically save around 30% on what other companies and removalists charge for their boxes. They offer free delivery, free top-up and a free-pick up on all hire orders over $65. You can also choose to buy the boxes if you want to keep them longer than 3 months. It couldn't be simpler. Check out the Hire A Box website to buy or hire boxes. Hire A Mover customers are entitled to a 10% discount on their box order.
Insurance for all your goods!
Hire A Mover have Goods In Transit Insurance along with Public Liability Insurance. Rest assured, if our Sydney removalists are negligent and damage your property, you are fully covered. If you have any delicate or fragile items such as IKEA furniture or items that were originally flat-packed, our movers will try point these out to you as they might not be suitable for transport. We also recommend for events that occur outside of our control, to take our your own insurance policy. You can get a quote here.
Average rating:
30 reviews
Jan 14, 2018
Moving To:
Greenwich, NSW
I have moved twice in 2 months. Hire A Mover was the second company I chose, and after an awful experience with the first company, Hire A Mover was an absolute delight! They made my move so quick and easy, turned up on time, made no complaints, and moved things for me that I was going to move myself! The two men were extremely polite, and had everything out of my old place and in to my new before I could even blink. Highly recommend and would definitely use again!
Jan 6, 2018
Moving From:
Lane Cove, NSW
Great experience, very reasonably priced, I hope the guys get paid fairly! They showed up a few minutes late but messaged me to inform me of the fact, and we agreed on the time they started. They were polite, hard working and best of all, didn't scratch or break anything! Would definitely use HireAMover again and recommend it to friends and family. Lastly, I booked on a Thursday at last minute for a Saturday job.
Jan 3, 2018
We had a difficult access move, 2 floors via a staircase. Both Scott and Tom were friendly and worked their butts off (with me in there helping as well). We were extremely happy with the service - thanks guys.
Dec 16, 2017
Great Service, very accomodating, professional and friendly movers made the move very easy, thank you! I highly recommend this service if you are looking for a stress free move.
Dec 8, 2017
Moving From:
West Pymble, NSW
Moving To:
West Pymble, NSW
These guys are tops with us. So helpful polite helpful and friendly. They are incredibly hard working. Thanks
Nov 24, 2017
Moving From:
Kirribilli, NSW
Moving To:
Surry Hills, NSW
Arrived Early (calling ahead to check it was ok first) and were professional and courteous the entire time. I had some delicate items (computer, large monitor, glass desk etc) that were well looked after. Not so much as a broken mug or scuffed mark on anything. Will definitely use Hire A Mover for my next move.
Nov 10, 2017
Moving From:
Dulwich Hill, NSW
A huge thank you to the guys who moved us from Dulwich Hill to Penrith on what must have been the hottest September day on record! They both worked tirelessly, were so careful with our furniture and walls and went above and beyond to get the heavy items in the right room on arrival (they even hooked up my washing machine which was a wonderful surprise to discover after they had left!). Would recommend them without hesitation
Nov 2, 2017
Moving From:
Bondi Beach, NSW
As a buyers agent, our home owners clients require various services to move into homes that we bought for them.Few clients spoke well of "Hire A Mover" so we added them to our list of reliable service providers for when a client asks us to introduce a reliable service for their move.Time has come for my family to make a move.Need less to say, I appointed "Hire A Mover" and was not disappointed. They confirmed a 9:30 AM commencement and sure enough they showed up on time.The two gentlemen were pleasant and courteous. They also knew what they were doing. We just finished unpacking and not one item was broken. Not even a coffee cup.Highly recommended.I will continue to recommend to our clients.Fred
Nov 1, 2017
Moving From:
North Curl Curl, NSW
Moving To:
Manly Vale, NSW
Fantastic service! We hired our boxes from hire a box and then spoke to hire a mover. We were very close to using our previous removalist but we took a chance on hire a mover and the service was fantastic and the best we have ever experienced.The removalists were helpful, efficient and quick at moving our 4 bedroom house and would definitely use again.Thank you for all your help!
Sep 6, 2017
Rafael and Chris were sensational - this is the second time Rafael has helped me move and I insist on Hire a Mover because of my previous experience with Rafael - he is positive, quick and very professional. Trust me, you will save a lot $$$ is Rafael is helping you. He is reliable, trustworthy and will carry out your move exactly the way you need it. I had a newborn a week before my move but i know i can trust Hire a Mover. I moved 20km this time and it cost me half the price of what i paid to move down the street - 350m away! Great value for money and professional movers.
Aug 22, 2017
Moving From:
Mortdale, NSW
We had 2 guys Rafael and Marcel who helped us with our move. They were just great! Positive attitude, did everything with astonishing speed and strength! They were professional, and organised, and arrived exactly on time and did everything well. Not only were they quick and efficient, they were also very careful and gentle with everything, didn't break anything, and offered shrink wrap and bubble wrap which we hadn't thought of. They took apart our bed and put it back together again for us! Would recommend 100% and they made our move so much easier than we thought. We had heard horror stories about other people moving (not with this company) so we were anxious, but these guys did a great job, we would've had a very hard time without them. 5 stars! Would use this service again. Thanks very much Marcel and Rafael, we really appreciate all your help. Kaz and Nick.
Jun 22, 2017
Moving From:
Darlinghurst, NSW
Just wanted to say how great Chris and Norman were today. They were very professional, nice and quiet, nothing was too much trouble for them. I will recommend your business to anyone in need of removalists.Thanks so much
Jun 13, 2017
Moving From:
Five Dock, NSW
Would like to thank your guys today for doing such a great job in moving our items they were very careful in and around the home and also very polite. Thank you once again
May 10, 2017
Hired for a one bedroom apartment move. I owned way too much furniture for the apartment but the boys managed to impressively squeeze it into the one truck. They took the time to carefully wrap furniture in blankets to prevent damage. The move took a bit longer than originally expected, but through no fault of their own. They worked hard the entire time non stop and I would definitely use Hire A Mover again.
Feb 3, 2017
Moving From:
Marsfield, NSW
Moving To:
Ermington, NSW
Honestly, I have never met more polite people when moving house. Anthony and James are two movers that work for Hire A Mover and they were both extremely prompt on arrival, efficient, careful not to damage anything and were very helpful in making sure everything we wanted moved was moved to make our load easier. Both gentlemen were great to speak with and never rude and put in 110% into their work. I would highly recommend using Hire A Mover and we will most certainly be using their services again in the near future. Excellent work guys! Thank you!!
Feb 3, 2017
Moving From:
Meadowbank, NSW
Very good experience with hire a mover, they arrived on time and two guys are very nice and good manner, very helpful. Highly recommend to everybody.
Feb 2, 2017
Moving From:
Waterloo, NSW
Moving To:
Sans Souci, NSW
We found Hire a box via google and from the first phone call to ask about all 3 services it has been nothing but amazing and extreamly slick and efficient.Box hireThe guys estimated prefctly the amount of boxs and mixture sizes, paper, tape and wrapping we would need. These were all delivered on time as promised.Packer hireWe hired two ladies for 4 hours for the packing, Jo and Judy - what a team!! Machines! They completely smashed out our whole 2 bedroom, 2 bathroom apartment in 4 hours! Never stopped or slowled down! Everything wrapped / labeled perfectly with care!TruckWe took the 3 men and a truck option!All i can say is wow! We have never been moved so quick and not one thing damaged or scratched!The boys got caught in the rain on the move in part but that didn't slow them! 4 hours from start of loading to finish unloading! These guys are guns!What a team! Thank you all so so much!From the D* family! Sans Souci
Jan 30, 2017
Moving From:
Newtown, NSW
Moving To:
Dulwich Hill, NSW
Hi there,We just wanted to say thank you so much for the help with the move. Your guys were truly amazing. Lovely, polite and awesome. Thank you thank you thank you.100 stars!!
Jan 19, 2017
Moving From:
Croydon, NSW
Moving To:
Strathfield, NSW
I was moved today by three very friendly and efficient young men...The lead guy was Raphael I just wanted to give the positive feedback .They asked checked where things should go, and nothing was too much trouble. They were also careful with items that were a tight squeeze. Well done. I would recommend and use your company again
Jan 13, 2017
Moving From:
Maroubra, NSW
I found Hire A Mover on Google, I love the fact that I can arrange everything with one phone call as I was after a full package - packing, moving, unpacking and boxes. The crew are friendly and helpful, I would definitely recommend Hire A Mover to my friends and family.
Dec 8, 2016
Moving From:
Erskine Park, NSW
Great company. Listened to what we wanted and nothing was too much trouble for them. Happy to recommend them to anyone.
Oct 3, 2016
Moving From:
Pyrmont, NSW
Moving To:
Lilyfield, NSW
Marcel & Jordan did an amazing job & worked hard from the beginning until the end. We will recommend hire a mover to our friends & Family. You were 10/10. Thanks for all your help. Fantastic Job.
Sep 13, 2016
Moving From:
Bondi Beach, NSW
As a buyers agent, our home owners clients require various services to move into homes that we bought for them.Few clients spoke well of "Hire A Mover" so we added them to our list of reliable service providers for when a client asks us to introduce a reliable service for their move.Time has come for my family to make a move.Need less to say, I appointed "Hire A Mover" and was not disappointed. They confirmed a 9:30 AM commencement and sure enough they showed up on time.The two gentlemen were pleasant and courteous. They also knew what they were doing. We just finished unpacking and not one item was broken. Not even a coffee cup.Highly recommended.I will continue to recommend to our clients.Fred
Sep 6, 2016
Moving From:
Pyrmont, NSW
Moving To:
Lilyfield, NSW
Marcel & Jordan did an amazing job & worked hard from the beginning until the end. We will recommend hire a mover to our friends & Family. You were 10/10. Thanks for all your help. Fantastic Job.
Jul 11, 2016
Moving From:
Neutral Bay, NSW
We recently moved from Neutral Bay to Mosman using Hire a mover. We found them on the internet so were a little unsure as we had not used them before. To the contrary, the movers turned up when they said they would, were professional and friendly. They were good with the delicate items too and took care not to knock any of our furniture. A no nonsense mover, i would recommend to anyone moving in the area. Thanks again hire a mover!
Jun 8, 2016
Moving From:
Pyrmont, NSW
We used Hire a mover for our recent move from Pyrmont to Clovelly (2 bedroom unit). The movers did an excellent job - they arrived in time, were polite, hard working and pretty quick too. They took care of our belongings and I would recommend to anyone looking to move in Sydney.
May 10, 2016
Moving From:
Balgowlah, NSW
Just wanted to say how impressed I am with Hire a Mover for the great job in relocating our family on Thursday. Josh and Matt worked really hard for 8 hours straight on a pretty hot day and were really efficient and clearly experienced. They are really good guys too and were polite, friendly and engaging as they helped us in a fairly difficult move. Also thanks to Brad in the office, who from my first call to enquire and right throughout the process was very helpful and diligent. We were recommended by a family member and I will have no hesitation in recommending you guys to our network of friends, family and work colleagues. Thanks again, we couldn't be happier.
Feb 19, 2016
Moving From:
West Ryde, Sydney
Moving To:
Lane Cove, Sydney
This is a little late but wanted to thank the 2 removalists from the Sydney team who moved us from West Ryde late last year (sorry can't remember their names). They were friendly, efficient, hard working and handled our belongings with great care. We stored a lot of our furniture and they were very considerate about where they placed our furniture and boxes to maximise the storage space. I would definitely use your service again.
Aug 12, 2015
Moving From:
Blue Mountains, NSW
Moving To:
Castle Hill, NSW
Some pros and cons:Con: Hire a Mover didn't check out the access problems at one end sufficiently.Pros: The team they sent handled a huge number of problems magnificently!It was the move from hell! We moved from the Blue Mountains to Sydney. The day we moved was horrible - Sydney was being buffeted with a 1 in 10 year storm. The apparent temperature in the Blue Mountains went below zero. Dave was running 2 hours late due to traffic congestion (but he made sure he rang me to let me know). When they arrived, they found the level of difficulty was far higher than anyone expected as they were unable to bring the truck into the property. They put their heads down and handled the loading professionally and safely. Everything had to be walked out to the street, through rain, puddles and up a gravel (and mud) driveway. Of course the loading of the truck took much longer than it normally would if they had been able to bring the truck into the property, but that was not their fault. They just knuckled down and dealt with the circumstances as quickly as possible. At the other end, unloading went much more smoothly and quickly, until they needed to get a 2 door refrigerator into a small house built in the 19th century. Perseverance paid off, and after removing a door of the refrigerator and re-assembling it once inside, the job was completed - at 7.45 pm!They worked quickly and efficiently, taking care of all our household stuff, making sure it was protected from the elements and carefully loaded and protected in the truck. A couple of days after the move, Dave called to check that everything was working properly on our refrigerator after he had re-assembled the door.Use these guys - they're good!
Feb 24, 2015
Moving From:
Ashfield, NSW
Moving To:
Marrickville, NSW
We had a very good experience with Hire a Mover. We paid for four movers but the company added a fifth for no extra charge. Donny and his cousin Louis were great team leaders and were very up front about any charges e.g. wrapping glass and mirrors in bubble wrap, etc. (a very thorough job and very reasonably priced). I was particularly impressed by the way they took care of and moved a very heavy antique wardrobe and the piano (for which there was a $150 surcharge, which the company was upfront about and of which they reminded me on the day, to avoid any misunderstandings - a fee I was happy to pay given the care and thought they gave to moving this). We had booked the team for 8.00am and Louis rang at about 7.35am to say they were held up in traffic - but still arrived dead on 8am. They were extremely hard workers and worked nearly seven hours and two trips without a break. The furniture was moved thoughtfully and carefully and they kept me consulted at all times.I had a few minor quibbles. I felt that the team was quite tired by the end of the working day, which is understandable, but it meant that there was a slight feeling of haste for them to get away. That meant a few small things were missed (for example, a wardrobe was moved into a room to clear a corridor but then left there instead of being returned) which might have been picked up if the team had just taken a few minutes for a quick look around/review, particularly as they had just moved into the last quarter hour charged. With a large team, there is probably always going to be one who didn't pull his weight equally with the others, and it was probably this team member who seemed to make a point of stacking his share of boxes upside down. And I had to work a little hard to get one of the team members to put all the pot plants (heavy) I wanted on the truck (again, late in the day). Some of the team members brought their own sandwiches, but others didn't, and I felt the lack of lunch/food did start to show among some team members towards the end of the day.But these are relatively minor. On the whole, a very good experience and a great team, with great team leadership by Donny and Louis and a very good experience with Brad in the office, too. I would use the team again and I have no hesitation in recommending them.