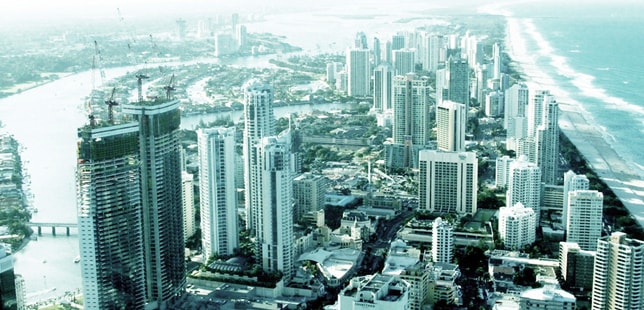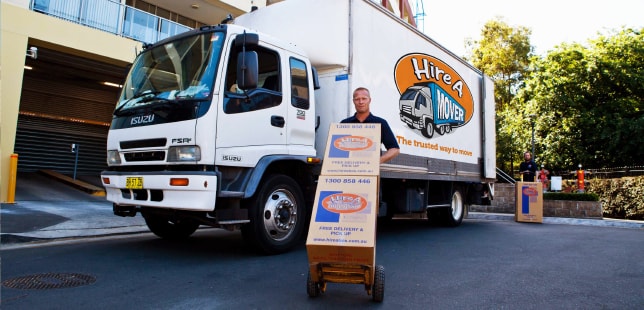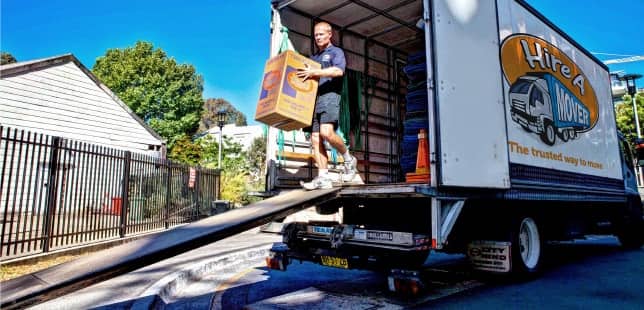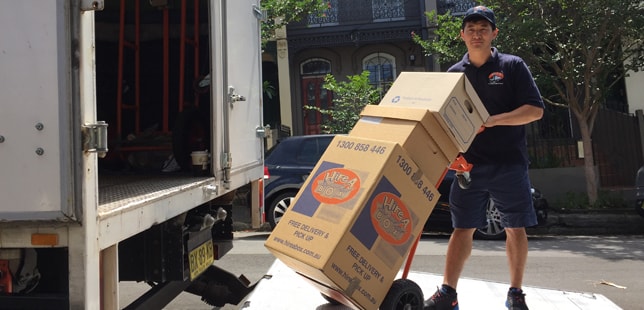 Hire A Mover, the preferred Removalists Surfers Paradise
On the look-out for a budget Sufers Paradise removalist company? Look no further, because Hire A Mover has years of experience in helping Surfers Paradise locals move house or offices. We offer great rates, great service, and a stress-free move.
Hire A Mover: because moving house shouldn't burn a hole in your wallet!
If you're moving to, from or within the picturesque Surfers paradise, you're no doubt after a relaxing, calm environment. We're mindful of that, which is why we take pains to make your move as stress-free as possible—and good value for money as well. We charge in half hour increments to ensure that you'll never be overcharged.
Hire A Mover arose from our sister business Hire A Box. Though everyone loved our boxes, they weren't so happy with the removalists they'd hired to undertake their Surfers Paradise moves.

What makes our removalists in Surfers Paradise not just good, but great?
Because we're customer-oriented, we do everything we can to ensure that you'll arrive in your new place with your smile in place. Our staff love what they do, and they're all experienced, expert professionals working with top-notch equipment. That said, if you feel like lending a hand, we're happy to let you do so—it's a great way to save some money and build some muscle at the same time!
2 MEN & TRUCK

From $140/hour (Inc. GST)
Recommended for Apartment
or Small House (1-2 bedroom)
3 MEN & TRUCK

From $180/hour (Inc. GST)
Recommended for Average Home
or Large Apartment (3+ bedroom)
Removals in Surffers Paradise with the right equipment
Some of the other benefits of working with us include our versatile fleet of moving vehicles, which means that no matter what type of home or location our Gold Coast Hinterland removalists need to drop off your goods at, we'll have the right vehicle for you. Worried about that bumpy trek around Mudgeerabla, Tallebudgera or Nerang? Thanks to our partnership with Removals Insurance Australia, there's no need to fret about anything going awry.
Boxes at your fingertips for your budget removals!
Because of our connection with Hire A Box, we can also offer our customers a discount on their packing boxes. Just call up, organise to have your boxes delivered, then send them back when you're settled into your new home in Advancetown, Beechmont, Canungra, or wherever you're off to. We'll arrange a 10% rebate for you, so not only will you be able to streamline the packing and moving process by doing everything through us, but you'll save a pretty penny, too!
We offer our removalist services at a rate from $140 per hour with a minimum of 2 hour charge. Depending on the origin and destination addresses, there may also be a once off travel charge to cover getting to and from our depot, this is generally a 30 minute charge.
We operate 7 days a week and have two timeslots available: 8am or in the afternoon between 12pm and 1pm.
Packing and unpacking available too!
We also offer professional packing and unpacking services through our sister company Hire A Packer. Reduce the stress of moving and save lots of time by using our friendly packing ladies. 2 ladies for 4 hours costs $480. Check availability and get a quote here!
Go on, get moving—pick up the phone and give us a call! 1300 358 700– Monday to Friday, 8.30 am to 5 pm Eastern Standard Time.

OTHER SUBURBS WE SERVICE IN THE SURFERS PARADISE LOCALITY INCLUDE:
4217 – Isle of Capri
4217 – Chevron Island
4356 – Evandale
4575 – Budds Beach
4216 – Paradise Island
4217 – Bundall Waters
4013 – Northcliffe
4217 – Surfers Central
4217 – Surfers South