Move your valuables with our trustworthy team of movers
Professional & friendly movers
Fully insured for peace of mind
Competitive rates with no hidden fees
Available 7 days a week
Read why our customers love us!

Simple, upfront pricing with no hidden fees

2 Men & Truck
from $140/hr inc. GST
Suitable for apartment or small house
(1-2 bedrooms)

3 Men & Truck
from $180/hr inc. GST
Suitable for average house or large apartment
(3+ bedrooms)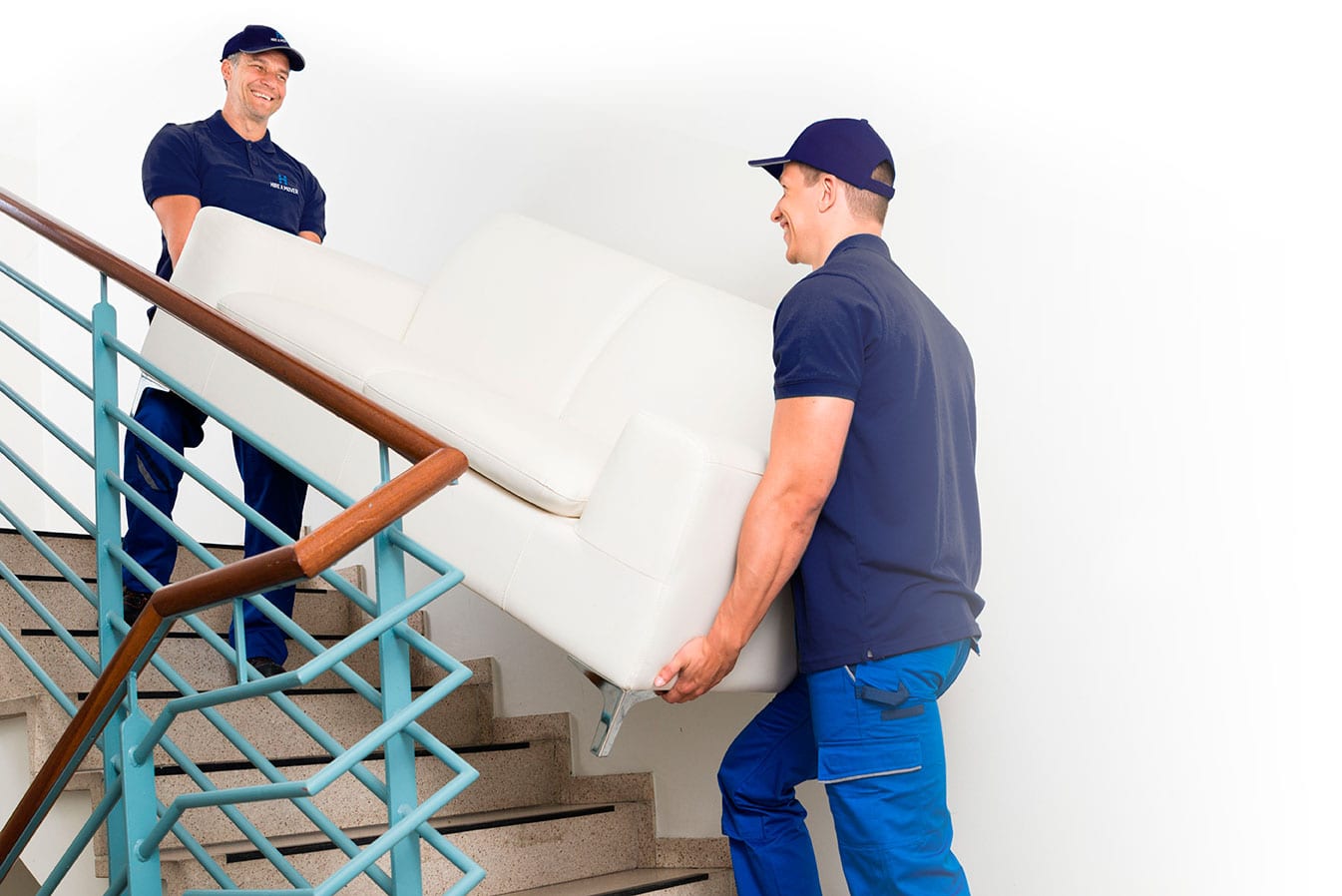 Are you looking for a removalist in Brisbane? Call Hire A Mover, the trusted Brisbane removalists. Not only do we have affordable rates, we also hire the best removalists to provide outstanding customer service. We know that moving day can be stressful which is why you are in safe hands with our trusted, experienced and friendly movers who make certain that your precious items arrive securely and to ensure your moving day goes as easy as possible.
Reasons to choose Hire A Mover
Professional, friendly and attentive removalists
Competitive rates from $140 an hour with no hidden fees
Quick quoting and streamlined booking process
Friendly and helpful customer service
Option to hire or buy boxes and receive a 10% discount
Packing and unpacking service available
Available Mondays to Saturdays, mornings or afternoons
Home or office moves
Fully insured for piece of mind
Convenient credit card or cash payment options
Happy customers around Australia
Save time and money by using our other convenient and professional relocation services
Hire A Packer
Treat yourself to an easy move with our packing & unpacking service
Protect your valuables with our trustworthy team of packers
Hire 2 professional packers for 4 hrs from just $480!
Hire A Box
The smarter way to hire or buy moving boxes
(excludes ACT & QLD)
Receive a 10% discount at Hire A Box when you use Hire A Mover
From $2.16 a box
Hire Storage
A professional storage service, centrally located to suit your needs
Secure, convenient storage space
From only $160 per month
Strong, fit and professional movers in Brisbane
Our local removals team have undertaken hundreds of successful residential and office relocations.
Whether a one bedroom apartment or a 6 bedroom house, our team can relocate you in a stress-free manner. Our team have all undertaken proper on-site training and are super fit and healthy. They have all the right lifting equipment and the trucks are fully equipped to ensure your goods are transported safely throughout the journey.
Whilst originally Hire A Mover were only a Sydney removalist company, we expanded nationally and Brisbane is now one of our most busy moving hubs. Whether you live or own a business in the CBD, East Brisbane, West End or St Lucia, we can take care of your move a time that suits your schedule. Our depot is located in Marina Boulevard, Banksia Beach.
If you need efficient removalists in Brisbane at a competitive rate, call Hire A Mover on 1300 358 700 – Monday to Friday 8:30AM to 5PM. Or, if you would like to learn more online, feel free to browse our comprehensive frequently asked questions section here.
We get you the boxes for moving
Hire A Mover is a part of the national Hire A Box Group, Australia's premier box hire and sale company. Customers that move with Hire A Mover are entitled to a 10% rebate on what they spend on their boxes after they have moved. You can order online with Hire A Box to get the boxes delivered next day – they offer a free delivery, top-up and pick up of the hire boxes once done. Find out more.
Packing services in Brisbane
Our packers will expertly pack your belongings into moving cartons ready to transport, while the removalists carefully dismantles, wraps and packs major items such as furniture and whitegoods. Click here for more information on our packing services in Brisbane.
Be insured during your move
Our team in Brisbane will always take good care of your belongings. However, the moving process – especially long-distance – is not exempted from unexpected risks. That is why for our removals in Brisbane, we advise you to insure your valuable furniture. For more information or any enquiry, you can contact our trusted partner Removals Insurance Australia. Hire A Mover operates throughout the greater area of Brisbane.
Any questions or ready to book?
Get a quote online or give us a call on 1300 358 700 Monday to Friday, 8am to 5pm AEST so you can discuss any particular enquiry with our customer service team.
Hire A Mover
Average rating:
256 reviews
Aug 26, 2019
Moving From:
Mansfield, QLD
Moving To:
Mount Gravatt, QLD
We had two very professional guys arrive on time. They were careful and polite explaining things as they went about the moving process. I would recommend this company to anyone moving in Brisbane.
Aug 26, 2019
Moving From:
Mitchelton, QLD
I recently had a terrible experience moving with a dodgy realestate and a very amateur removalist company. I had to quickly move my things the next day so I called Hire A Mover. I had used their Hire A Box and was very pleased with the service I received. Hire A Mover removalists Ivis and Ricardo were amazing. I then had to move again 5 days later and spoke with Jen whom was an amazing help. I then had Ivis again and Tiago. Wow!! These guys were so professional, careful, quick and nice! I have recommended Hire A Mover to all my friends and work colleagues. It made my second move a much more positive experience. Thank you 😊 Emelia
Aug 26, 2019
Moving From:
Labrador, QLD
Moving To:
Varsity Lakes, QLD
The team was fantastic, timely and super helpful! Was so impressed - thank you 🙂 I used the hire a box, packer and mover and only wish I'd have known about you for my previous moves - absolute legends, saved me oodles of time, totally worth the money!
Jul 8, 2019
Moving From:
Forest Lake, QLD
Moving To:
Conondale, QLD
This is the best removalist hire company I have ever used. I had two moves close together and a different Team with each move and I can say I was stress free and can highly recommend both teams to Hire a Mover.  They were on time, packed carefully (no breakages at all) and packed and unpacked in excellent time.  The access for the truck both ends was very tight but both crews managed to get the job done with professionalism not matched with any other company I have hired.  Please pass on my praise to the two teams I used. The remote location for the end destination with no mobile coverage for the first move and the incorrect GPS directions did not deter either team.  A job very well done and a great thank you to all involved.  The office staff were also so lovely to deal with - you are all a great team and I will recommend you to anyone who is looking for a Furniture removalist.
Sep 10, 2018
Moving From:
Mount Gravatt East, QLD
Moving To:
Holland Park, QLD
Hi there,

We have nothing but positive feedback for the 3 guys who helped us on the day. They were friendly, efficient, and definitely saved us a lot of time compared to had we done it ourselves. We would definitely recommend our movers to anyone who asked!

Thanks,
Sarah

Aug 9, 2018
Moving From:
Wishart, QLD
Moving To:
Upper Mount Gravatt, QLD
We had a fanstastic experience with hire a mover today, our two removalist Vitor and Chico where very professional, efficient and handled our belongings with great great. Thanks Jen in the office for all help arranging this smooth move.
Nov 2, 2017
Moving From:
Scarborough, QLD
Moving To:
Kippa-Ring, QLD
Absolutely awesome move. Kept me informed of what was happening, no damage to house or furniture and the team was great to work with. Congratulations on delivering a great value service
Feb 16, 2017
The movers turned up on time and were hardworking and friendly, even in this crazy heat. We also used the packing service which was very convenient. Great how the one company can look after the whole lot. Would definitely recommend to people moving. Thank you
Jul 11, 2016
Moving From:
South Brisbane, QLD
Moving To:
Spring Hill, QLD
We recently moved with Hire a mover from South Brisbane to Spring Hill. The movers turned up on time, were professional and friendly. I would recommend these guys for anyone moving home in Brisbane, the movers we had were Andy and Rafael. Thanks guys, you made a stressful day a lot less stressful!
Feb 22, 2016
Moving From:
Red Hill, Brisbane
Moving To:
New Farm, Brisbane
I had a great experience with Hire A Mover! Friendly and efficient staff, even helping with some assembling of trampolines etc at the new address. I could not have asked for a better service and am very grateful to Hire A Mover!