One of the most commonly asked questions and looked up phrases is: "how much will my move cost?" While the cost of your individual move will vary depending on a large range of factors, the following information should give you an idea of how much your Melbourne relocation will cost. 
Moving factors
The following factors will contribute to the cost of using a removalist in Melbourne:
Property size and furniture
The size of your property and how much furniture you have will play a role in how much your Melbourne removal will cost. A large house will take longer to pack, transport and unpack than a small apartment. The amount of furniture you have which you will need to relocate also makes a difference to the overall cost. If you have a large house but only a small amount of furniture, or a small apartment with a large amount of furniture, you should mention this when requesting a quote. This will assist Hire A Mover to allocate the correct amount of movers and the right size truck for your job.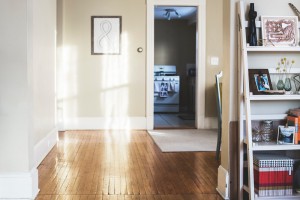 Preparation
If all your goods are packed and ready to go before our removalists arrive, this will make the job easier and more efficient. Make sure everything is packed in boxes and clearly labelled for which room they belong in. Disassemble all furniture before the removalists arrive so they don't have to spend time doing this. If you have your items suitably prepared for packing it will mean the job is completed faster and you will pay less. 
Need boxes? Check out our options of durable cardboard moving boxes and packaging materials at Hire A Box. 
Distance
The distance between your two properties will have an impact on the cost involved in moving. The closer your two properties are, the quicker the drive will be for the removalists. Although it's important to remember that a removal truck will take a little longer to get there than a car. You'll also need to take into consideration traffic conditions, avoiding peak hour traffic times if possible. Our Melbourne moving teams typically start at 8am which means by the time they have packed up your property and are ready to hit the road peak hour traffic should be over.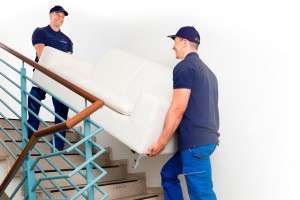 Parking the truck
Having an appropriate place for the removal truck to park with easy access to both properties is essential. It's important to let the movers know of any loading zones or parking spaces close to your property. Parking can be difficult in some parts of Melbourne so if you are able to reserve a parking spot at your property, this will save the movers a lot of time. Movers typically make between 30 and 100 trips between the property and your truck so you can save hours of time and money by having somewhere close for the truck to park. 
If there is only street parking available, you might like to put out safety cones to keep the spots free until the truck arrives. If you have a loading dock beneath your building, check that the clearance is at least 3.2 metres as this is the minimum clearance a Melbourne removal truck will require. Larger trucks may require up to 3.7 metres in clearance. 
Lift or stairs?
If the Melbourne movers are required to use a list or stairs at your property, this can create an additional expense to your move. When using a list, the movers have to double handle all your goods – moving items to the lift, loading into the lift, unloading from lift and loading onto the truck. If the lift is small this will also limit how much furniture can be fit into each trip. Consider too if you are on a high level of the building, or if the lift is slow. This can easily add a couple of hours onto the loading and unloading times.  If you do have a lift at either of your properties, it may be best to request an additional removalist as this will help reduce the move time and can end up saving you money.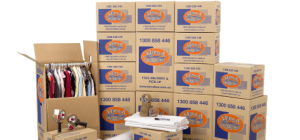 Stairs can also add time to your move. if you have stairs at either property, especially if it is more than one set, we recommend requesting an additional mover to help on the day. If you have a lot of stairs you should also consider that the movers can slow down over the course of the day as they begin to get tired.
How long will an average move in Melbourne take?
While every move and every property is different, you can get a rough idea of how long it might take for your Melbourne move. Our movers will work as quickly and professionally as possible, ensuring they take care of your items and try to avoid damage or injury. 
The following estimates are averages based on move times we have undertaken over the past few years in Melbourne. Remember that any of the factors listed above will increase the moving times, as well as any unforeseen factors which occur on the day.  
Generally, it takes 1 hour to load 10 cubic metres and 1 hour to unload 10 cubic metres.
A typical studio/1 bedroom unit takes 2-4 hours.
A typical 2 bedroom apartment/house takes 4-6 hours.
A typical 3 bedroom apartment/ house takes 5-8 hours.
A typical 4 bedroom house takes 7-10 hours.
Please note Hire A Mover has a 2 hour minimum on every move plus any applicable travel fees.
How much will a Melbourne removalist cost for an average move?
Hire A Movers normally hourly rates are $130 an hour (including GST) for 2 men and a truck. The rate for 3 men and a truck is $170 an hour. If you are moving within 30km of the Melbourne CBD, there is typically a once-off travel fee of $65 for 2 man moves or $85 for 3 man moves. 
With this in mind, here are some estimates of Melbourne removal costs, all assuming you are moving within the local metro area. All costs include GST:
A typical studio/1 bedroom unit taking 2-4 hours with 2 movers and a truck would cost between $325 and $585. This includes a $65 call out/travel charge

A typical 2 bedroom apartment/house taking 4-6 hours with 2 movers and a truck would cost between $585 and $845. This includes a $65 call out/travel charge

A typical 3 bedroom apartment/house taking 5-8 hours with 3 movers and a truck would cost between $935 and $1445. This includes an $85 call out/travel charge 

A typical 4 bedroom house taking 7-10 hours with 3 movers and a truck would cost between $1275 and $1785. This includes an $85 call out/travel charge.
How does Hire A Mover compare to other Melbourne removalists?
You will always be able to find lower or higher hourly rates than Hire A Mover. It is important to remember that inexperienced movers will take significantly longer to move your goods than professional movers. Experienced movers will also have the knowledge and skills to load a truck so as to ensure there is no damage during transit. You should take this into consideration when choosing a Melbourne removalist based on price alone. We are also fully insured with both Goods In Transit insurance and Public Liability insurance, which gives you extra peace of mind in the rare event of something going wrong.
At Hire A Mover, we recommend looking at the reviews on Facebook and Google for potential removalist companies. Every removalist company will have some negative reviews, however it is important to look at the overall quality of the reviews and question any company with only 5 star reviews to ensure these are legitimate.
Do you need a Melbourne removalist? Let us help you. Fill out our online quote form here or give us a call on 1300 358 700.