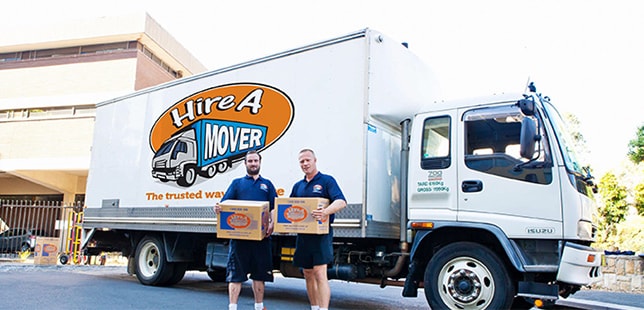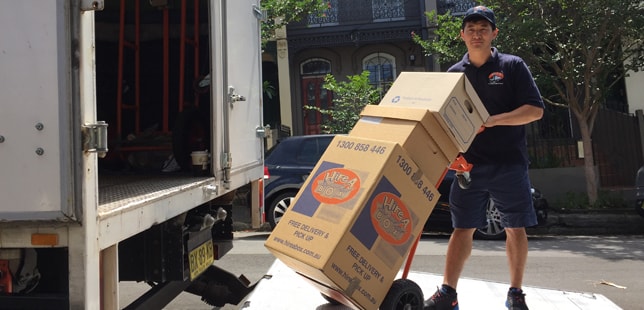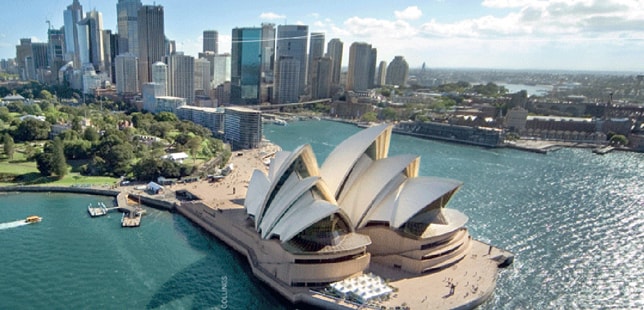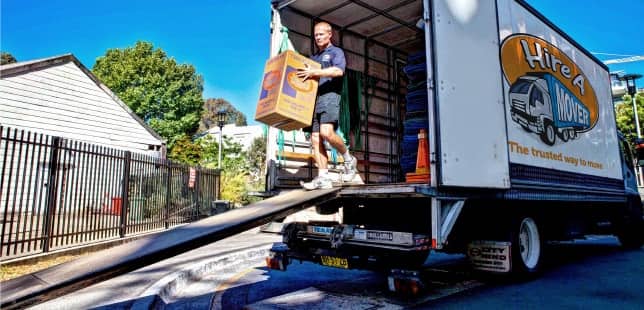 Whether you are moving down the road or across Sydney, Hire A Mover understands the stress of moving home.
Rest assured our movers will work in a friendly, professional and timely manner to ensure not only your goods arrive safely, but also to ensure your moving day goes as smooth as possible.
WHY MOVE WITH US?
✔ PROFESSIONAL, EXPERIENCED AND FRIENDLY REMOVALISTS
✔ COMPETITIVE, FIXED HOURLY RATES AND NO HIDDEN FEES
✔ HIRE OR BUY BOXES AND SAVE 10%
✔ PACKING AND UNPACKING SERVICE AND SAVE 10%
✔ AVAILABLE ALL OVER SYDNEY, 7 DAYS A WEEK
✔ HOME OR OFFICE MOVES
✔ INSURANCE FOR ALL YOUR GOODS
✔ CONVENIENT CREDIT CARD PAYMENT OPTION
✔ SHORT AND LONG TERM STORAGE AVAILABLE
2 MEN & TRUCK

From

$130/hour (Inc. GST)
Recommended for Apartment or Small House (1-2 bedroom)
3 MEN & TRUCK

From

$170/hour (Inc. GST)
Recommended for Average Home or Large Apartment (3+ bedroom)
Make your move stress-free with Hire A Mover
Hire A Mover believes in good old fashioned service. Whilst most removalists harp on about their low hourly rates, we prefer to focus on what's really important, the final outcome – leaving our customers feeling satisifed, less stressed and without damage to their property.
Whilst our prices are competitive, you will often find the removalists that focus solely on price, are also commonly the ones with the least experienced movers who may not have insurance and when things go wrong, try blame the customer. We certainly don't do this and believe in being transparent and fair. Our movers are extremely helpful, friendly and professional and make your moving day so much easier and less stressful.
There is nothing worse than having unprofessional, rude or rough movers in your home moving your possessions without the respect they deserve. After you moved with us, we are confident you will be satisfied with the service and refer us on to family and friends. That's the reason we don't invest heavily in advertising like other removalists and simply focus on doing the right thing by our customers.
Professional, experienced, courteous and most importantly, service with a smile!
All our movers in Sydney have been hand picked and carefully screened to ensure your important moving day is a stress-free experience. All the movers are professional and experienced and can move all forms of home or office furniture in Sydney whether it be large cabinets, pianos, fish tanks, or huge sofas, rest assured we have moved it before and will do it without fuss or damage.
Our Sydney moving teams are courteous and friendly, so don't expect your common grumpy rough movers turning up on the day. Our team will work closely with you to ensure furniture is moved efficiently and is placed exactly where you want it. We rely a lot on word of mouth referrals and our business wouldn't be around today if our movers didn't leave our customers happy and content at the end of each job.
Brand name service at cost-effective rates with no hidden fees
We charge flat rates and do not charge deposit to depot. Our hourly rates for 2 men are $120 per hour including GST and for 3 men it is $160 per hour including GST. We also have a once off travel charge which helps cover the costs of the guys getting to and from the job, if you are in the metro area of Sydney it is generally a 30 minute call out fee ($60) or sometimes it might be 1 hour ($120) just depending on where you are moving from and to. The only other fees you might incur on the day is if you request a special service such as shrink wrapping of furniture which is not a necessity as the guys can use blankets and keep your items clean and safe in transit.
Hire A Mover has Public Liability Insurance (PLI) as well as Goods In Transit Insurance. If our movers are negligent, you are covered.
Our teams work all over Sydney, 7 days a week
From the northern Beaches to Cronulla, from Bondi to the Blue Mountains, our removalists in Sydney drive all over Sydney and have a lot of working knowledge of the roads. Rest assured we operate 7 days a week and charge the same rate whether it be a Sunday or a weekday. Our start times are either early in the morning (around 8am) or later in the afternoon (1-2pm). If you have a special time you want to start just let us know as we are flexible and will do our best to cater for your specific requirements.
Home or office moves – range of trucks to suit all move sizes
We have different moving teams that specialise in both home and office moves so just let us know what you are moving and we will ensure we send the most suitable team for your needs. Whether it is a small Sydney studio or a large 40 person office in Sydney CBD, we will recommend the number of movers and the size of the truck to suit your needs. We will also bring the correct lifting equipment. If you do have anything heavy such as a piano, pool table or anything delicate like an IT server, just let us know so our movers can come prepared.
Still have questions? Why not browse our comprehensive frequently asked questions section here.
Packing and Unpacking Service and save 10% – Hire A Packer
Hire A Mover are part of the Hire A Packer group which means you can take advantage of their convenient packing and unpacking service. The professional, experienced packers start at a rate of 2 packers for 4 hours for $400 (normally $440 if you don't move with us). You don't move very often so why not treat yourself and experience the amazing convenience of some extra hands. Remember, our packers do this day in day out so really make the job easy. They also ensure your items don't get damaged during transport. Get a quote and check availability on the Hire A Packer website!
Secure self-storage in Rosebery
If you need to store your goods, we can help. Hire A Mover can offer you a convenient storage solution in Sydney. There's no need to worry about dealing with different companies, we look after the whole process for you. We offer secure 10 cubic metre storage modules from $130 per month or part thereof. We can pick up your goods from your house, take them to our storage facility, and then when you are ready, re-deliver your goods to your new place. No lock in contracts or other fees. If you are interested in storage, just let us know when you request a removal quote. Find out more.
Hire or buy boxes and save 10% – Hire A Box
Hire A Mover is part of the Hire A Box Group which means you can take advantage of their brilliant boxes and packaging materials service. You simply order online and select a convenient 2 hour delivery window, they can also often deliver on weekends or even leave them at your front door if you're not home.
You'll discover by using Hire A Box, you will typically save around 30% on what other companies and removalists charge for their boxes. They offer free delivery, free top-up and a free-pick up on all hire orders over $65. You can also choose to buy the boxes if you want to keep them longer than 3 months. It couldn't be simpler. Check out the Hire A Box website to buy or hire boxes. Hire A Mover customers are entitled to a 10% discount on their box order.
Insurance for all your goods!
Hire A Mover have Goods In Transit Insurance along with Public Liability Insurance. Rest assured, if our Sydney removalists are negligent and damage your property, you are fully covered. If you have any delicate or fragile items such as IKEA furniture or items that were originally flat-packed, our movers will try point these out to you as they might not be suitable for transport. We also recommend for events that occur outside of our control, to take our your own insurance policy. You can get a quote here.