Everything You Need To Know About Moving To Waverley
The Waverley area is a great part of Sydney to relocate to. Whether your new residence is in Bondi, Bondi Beach, Bondi Junction, Bronte, Dover Heights, North Bondi, Queens Park, Rose Bay (part) Tamarama, Vaucluse (part) or Waverley, these areas offer a high quality of living and also boast some of the nicest beaches in Australia and around the world.
Many different things change from council to council so we've put together some information and quick tips for those who are relocating to the Waverley area to help make your move go as smooth as possible.
Waste & Recycling
The Waverley council offers a range of waste and recycling services for the Waverley community and local business. Your collection day details can be found here.
Did you know that Waverley council actually offers households 2 free booked clean-up collections each calendar year as well as one scheduled one? You can book one here.
More information on Waste & Recycling in Waverley can be found on the Waverley Council Website www.waverley.nsw.gov.au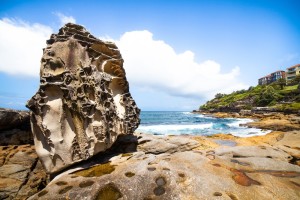 Parking
Unfortunately in some areas of Waverley there are more cars than there are spaces. Waverley's parking system consists of paid and permit parking and residential zones. A number of permits are available to Waverley residents, from Beach Parking, Residential Parking Permits to Visitor & Carer Permits. There are also Resident Parking Schemes and car parks and parking meters.
Things to Do
There are lots of recreation activities in the Waverley region to suit any budget or lifestyle.  Perhaps the most famous, the 6km cliff top coastal walk from Bondi to Coogee is a must for those new to the area. It features stunning displays of beaches, parks, cliffs, bays and rock pools and the view is second to none. You could also spend the day at one of the famous beaches of Waverley such as Bondi, Tamarama or Bronte or head to the Bondi Pavilion for theatre, classes, Art or music festivals. Waverley Cemetery is also one of the area's most iconic sites, being operational since 1875, with over 80000 interments across 40 acres. You could also visit the Bronte House, which is Waverley oldest property.
Places To Eat
The Waverley area is famous for having some of the best dining venues in Sydney. With a café culture to rival that of Newtown or Marrickville, you'll never be disappointed with the options for breakfast, lunch or dinner.   Whether it's the trendy little bars of Bondi, the famous Three Blue Ducks in Bronte or the Iconic Catalina Restaurant in Rose Bay the Waverley area has an abundance of dining options to suit taste or budget.
Community
The Waverley area has a great community feel.  Priding itself on cultural diversity, the communities are made up of people from many different parts of the globe, speaking different languages and adhering to many different religious views and cultural practices. There is also a range of activities for seniors, children, youth and family support and many services and activities for those with a disability.
Do You Have A Pet?
Your furry friend will be right at home in the Waverley area. The Waverley Council understands that your companion animals such as dogs are cats are often part of the family. They promote the responsible ownership of pets in this area. There are designated dog walking areas for both on-leash and off-leash dog walking. To find out more about dog walking in the Waverley area, you can email [email protected]