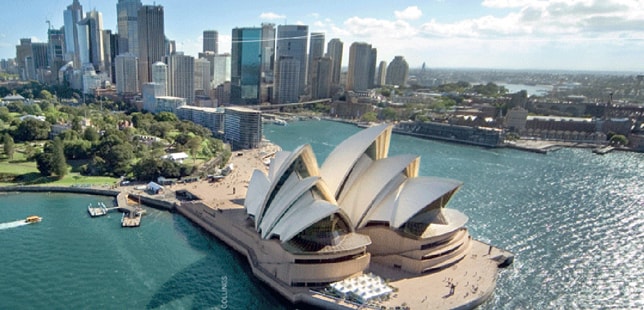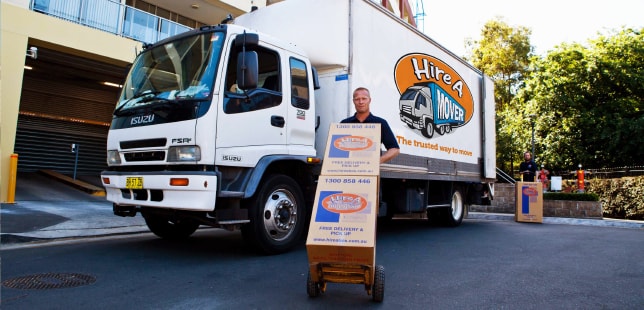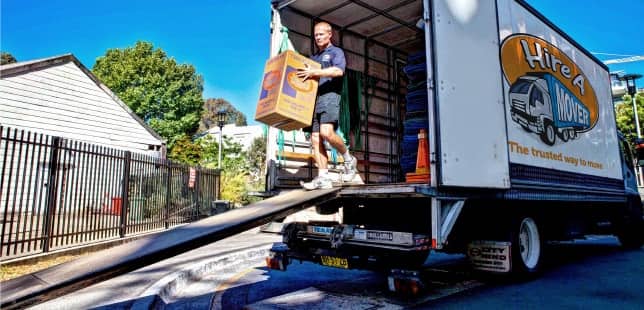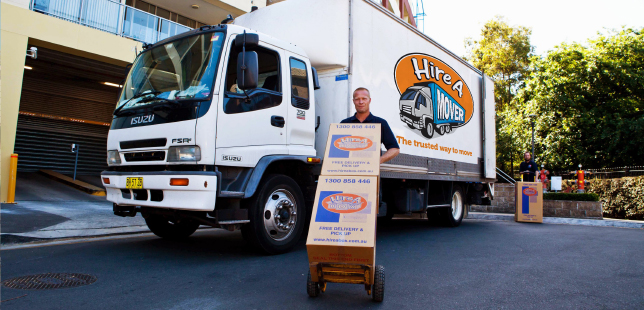 Willoughby Removalist
Hire A Mover, the preferred movers in Willoughby
Looking for furniture removalists in the Willoughby area? Look no further than Hire A Mover, your local  removals experts! We're all about great value, great service, and a job well done, and when you book in your move with us, you can rest assured that you're in good hands!
With years of experience helping Willoughby residents move home and office, Hire A Mover knows exactly what's needed to get you moved in to your new place of business or residence as quickly and easily as possible.
Great value furniture removalists in the Willoughby area
When you're moving home or office, the last thing you need to worry about is money. That's why we're focused on ensuring that our rates are as competitive as possible— from $140 an hour. We're all about great rates and transparent billing, so you'll come away a happy camper!

Friendly, professional movers – we don't use inexperienced staff!
We have years of experience in helping our customers move home and office, which is why we're able to do such a great job. We know exactly what's involved in an efficient, effective move, so we're able to plan ahead in order to ensure that everything goes just as you want it. Be wary of no-name backyard removalists that offer a very cheap rate, only on the day to end up taking twice as long as they have sent backpackers who could damage your goods. Don't risk it! The last thing you need on the day is additional stress, trust us, we know.
2 MEN & TRUCK

From $140/hour (Inc. GST)
Recommended for Apartment
or Small House (1-2 bedroom)
3 MEN & TRUCK

From $180/hour (Inc. GST)
Recommended for Average Home
or Large Apartment (3+ bedroom)
We have a large, modern fleet of vehicles with proper lifting equipment
Part of doing a great job with your Willoughby removals job is having the right equipment—and we do.
We've invested in a comprehensive fleet of moving vehicles to ensure that we have the right equipment for every type of job that comes our way.
It's our way of ensuring that you have access to the best service around.
Need packing boxes as part of your Willoughby removals requirements
Rest assured, we've got that looked after, too! As Hire A Mover is part of the Hire A Box Group, we can help our customers organise the packing boxes that they need. When you give us a call, ask about the boxes and we will tell you how you can save a lot of money compared to using boxes from other removalists. Hire A Box is approximately 30% cheaper than using other removalists' boxes. The even better news is that if you move with Hire A Mover, you are eligible for a 10% rebate on what you spend on the boxes (excluding deposit).
After removals insurance for your removals needs?
Another box ticked! Our relationship with Removals Insurance Australia means that we can offer our customers complete peace of mind when it comes to transporting their prized belongings.
Selling your home? BG Property Styling offer an excellent property makeover service
BG Property Styling is a Property Makeover Specialist company.  You'll team up with a professional property stylist, who will step you through all aspects of either 1. preparing your property for sale or renovating to stay.  They give you the insights and expertise on maximising your property value and getting you on the market 'right' the first time if you are going for sale.   Let BG Property Styling take the stress off your shoulders and show you how to get a great result at your property! They help you Plan, Organise, Style, and even Move if you are selling. Want to learn more – click here.
Willoughby City
Located six kilometres north of the Sydney CBD, the City of Willoughby is in Sydney's North Shore region, and includes the built-up area of Chatswood, as well as a number of other commercial centres. The city has a population of just under 70,000 people and in 2015 celebrated its 150 year centenary. The Council's crest incorporates the Waratah, Christmas Bell and Sydney Red Gum flowers.
Willoughby is a strong proponent of outdoor recreation, and has recently upgraded a number of Willoughby City Council playgrounds, with new facilities available at Beauchamp Park, Chatswood Park, John Roche Playground, Castle Cove Park, Hallstrom Park, and more. Sports and recreation options are also available at the Northbridge Baths and the local sports grounds. There are also extensive library facilities in Willoughby City Council, with branches at Chatswood, Artarmon, Castle Cove, Naremburn, Northbridge and West Chatswood. Arts and culture opportunities in Willoughby are strongly represented at venues such as the Incinerator Art Space, the Willoughby Museum and the Zenith Theatre. Additionally, Willoughby is home to the Royal North Shore Hospital. 
Ok, so time to pick up the phone to enquire or book your move!
We really have thought of it all, so why not give us a call today to book in your Willoughby removals job? We're happy to help! The number to call is 1300 358 700, 8.30am to 5pm Monday to Friday Eastern Standard Time. Hire A Mover are the preferred Sydney removalist company.

OTHER SUBURBS WE SERVICE IN THE WILLOUGHBY COUNCIL INCLUDE:
2065 – Wollstonecraft
2068 – Willoughby North
2068 – Willoughby
2065 – St Leonards
2063 – Sailors Bay
2065 – Royal North Shore Hospital
2069 – Roseville
2063 – Northbridge
2066 – North Lane Cove
2065 – Naremburn
2066 – Mowbray
2068 – Middle Cove
2066 – Lane Cove
2069 – Headland Heights
2065 – Gore Hill
2068 – Frenchs Road
2068 – Flat Rock
2068 – East Willoughby
2069 – East Roseville
2065 – Crows Nest
2067 – Chatswood West
2067 – Chatswood
2068 – Castlecrag
2069 – Castle Cove
2064 – Artarmon