Your Guide to Moving to Bondi Junction
Spend a Saturday afternoon shuffling through the shopping malls of Bondi Junction, and it's easy to discount the area as a plastic fantastic commercial Disneyland. But beneath the Gucci glamour and the Prada prestige, Bondi Junction has a distinctly local flavour. Parks, markets and modest terrace houses underpin the suburb's glossy exterior, and the Post Office, library and thriving small businesses lend the area an understated depth that goes happily unnoticed by the visiting hordes.
Sydney Airport: 30 minutes by car
Central Station: 25 minutes by bus
Opera House / Circular Quay: 25 minutes by bus
Bondi Beach: 15 minute walk
Council information
Waverley Council
Postcode: 2022
Waverley Council also services Bronte, Tamarama and Bondi to the east, Dover Heights and Rose Bay to the north, and Queen's Park and Charing Cross to the west.
Transport
Bondi Junction is a transport hub, with regular bus and train services to and from the CBD and beyond.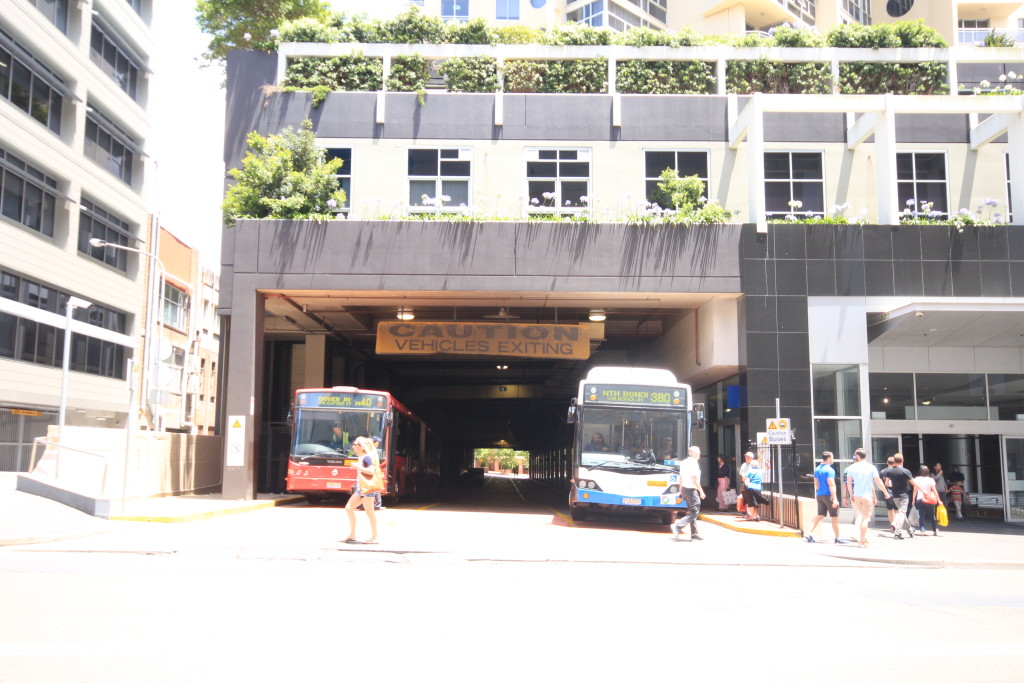 Getting to Bondi Junction by Bus
The iconic 333 bus, an express service that operates from Circular Quay in the City to North Bondi, is the most popular bus route that passes through Bondi Junction, continuing on to the shores of Bondi Beach.
Other routes can be found via the Sydney Buses website, and include:
380 – City (Circular Quay) – Paddington – Bondi Junction – Bondi Beach – North Bondi – Dover Heights – Watsons Bay
381 – Bondi Junction – Bondi Beach
333 – City (Circular Quay) – Darlinghurst – Paddington – Bondi Jct – Bondi Beach – North Bondi
386 – Vaucluse via Old South Head Road, Dover Road, New South Head Road 387 – South Head Cemetery via Old South Head Road
389 – City (Circular Quay) – Darlinghurst – Paddington – Bondi Junction – North Bondi
378 – City (Railway Square) – Darlinghurst – Paddington – Bondi Junction – Waverley – Bronte Beach
353 – Eastgardens via Clovelly, Coogee, Maroubra Wheelchair-Access
400 – Burwood via Eastgardens, Sydney Airport, Rockdale, Campsie
410 – Rockdale via Eastgardens
326 – City (Circular Quay) via Bellevue Hill, Double Bay, Edgecliff, Kings Cross
327 – City (Gresham Street) via Bellevue Hill, Edgecliff, Darling Point, Kings Cross
348 – Wooli Creek via Waverley, Randwick, Waterloo, Zetland, Rosebery, Tempe
200 – Chatswood via Edgecliff, Kings Cross, City (Macquarie Street, Sydney), North Sydney, St Leonards, Artarmon, Chatswood
200 – Edgecliff
352 – Marrickville Metro via Paddington, Newtown
355 – Marrickville Metro via Moore Park, Waterloo, Erskineville, Newtown
313 – Coogee via Randwick, Waverley
314 – Coogee via Randwick Junction, Waverley
316 – Eastgardens via Waverley, South Coogee, Junction
317 – Eastgardens via Waverley, South Coogee, South Maroubra
357 – Eastlakes via Kingsford
360 – North Clovelly via Waverley
361 – South Bondi via Waverley
Getting to Bondi Junction by Train
Bondi Junction sits on the Eastern Suburbs and Illawarra train line. An 11-minute trip from Town Hall is the best way to get to Bondi Junction if you're coming from the City, and Sydney Trains offer a Bondi Beach Link ticket that covers your train and bus fare, should you want to continue on to the sand.
Getting to Bondi Junction by Bike
If you're going green or just feel like a bit of exercise, there are a number of dedicated cycleways that will deposit you safely to Bondi Junction. There is a separate dedicated cycleway extending from Anzac Parade to Oxford Street, terminating in Bondi Junction. If you're beach-bound, cyclists should note that Bondi Road is busy and deceptively steep.
The TripView app is a handy way to get real-time public transport information to your phone. Updated timetables, route maps and travel delay notices will ensure you're never left high and dry waiting for the elusive bus-that-never-came.
Parking
Parking in Bondi Junction is a hot commodity. However, if you're moving to Bondi Junction, Waverley Council's Resident Parking Scheme ensures residents are the priority. There are also a number of council parking areas for local parks, and parking facilities for the shopping district.
Schools
Reddam House – Edgecliff St
Holy Cross Catholic Primary School – Edgecliff St
Woollahra Public School in nearby Woollahra
Waverley Primary School in nearby Waverley
Things to do
A hop, skip and jump from Bondi Beach to the east, and Sydney's CBD to the west, Bondi Junction sits at an intersection to be envied. But residents and visitors alike will find no shortage of attractions in the suburb itself. Beyond the endless shopping possibilities offered by the famous Westfield Mall, there are dining options ranging from cheap and cheerful to classy and chic. For those who prefer the DIY approach, pick up some fresh produce at the Eastgate Harris Farm Markets and head to the picturesque Waverly Park for a barbeque.
For those hitting the books, the Waverley Council Library on Denison Street offers welcome respite from the hustle and bustle.
Parks
Residents of Bondi Junction are spoilt for choice with well-serviced recreational areas. Waverley Park, including the Margaret Whitlam Recreation Centre, fringed by its impressive grandstand, is a benchmark outdoor space rightfully cherished by local residents, sporting clubs and fitness enthusiasts.
The Centre features indoor sports courts, cricket nets, netball courts, bocce courts, fitness stations and children's playgrounds. For sports teams, changing rooms, club rooms, community rooms and a kitchen area make it hot property.
Other parks in Bondi Junction include:
Clementson Park
Eora Reserve
St James Reserve
Restaurants and bars
Any discussion of wining and dining in Bondi Junction invariably revolves around The Eastern. Centrally located in the heart of the suburb, The Eastern hosts much of the area's nightlife on all of its four floors.
The ground level boasts the popular GoodTime Burgers Diner, an American throwback to vinyl and vintage with lavish food to match. If a day at the beach has left you particularly peckish, why not try your hand (or stomach) at the famous Man v Burger Challenge? Polish off a 1 kilo burger in under 10 minutes and they won't charge you a dime. They'll even immortalise your cheeky/cheesy grin on the coveted Wall of Fame.
Level three of The Eastern is home to the renowned El Topo Mexican restaurant, the only place in Sydney where a bowl of roasted crickets can be washed down with some authentic Oaxacan Mezcal.
With a beverage list topping almost 100 varieties of authentic Mexican spirits, and an expansive menu including a wide variety for vegetarians and the gluten-sensitive, it is little wonder that El Topo is the go-to for those looking to spice up their nights.
Shopping
It is hard to look beyond Westfield Bondi Junction when searching for premier shopping options in the eastern suburbs. Luxury brands like Chanel, Prada, and Gucci punctuate the astounding variety of stores operating in the mall, and there truly is something for everyone.
But for those making everyday purchases, the Eastgate shopping centre in Bondi Junction has all the bases covered. ALDI and Coles supermarkets, Harris Farm Markets, Kmart and Australia Post operate here, making it a resident's stomping ground.
If you're moving to or from Bondi Junction, we're here to make your move as smooth as possible. Chat with us today about our professional removalist services.
This guide was written in conjunction with rubbish removal company Pauls Rubbish  Removal.
Why not check out our other Moving Guides?