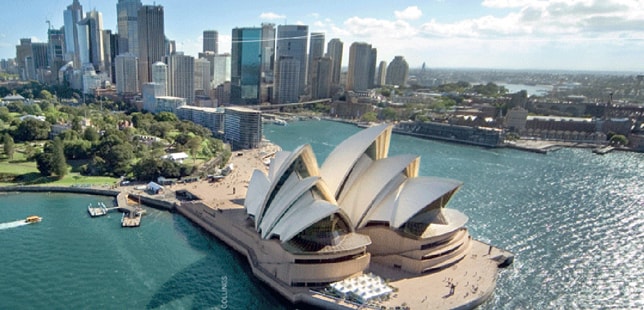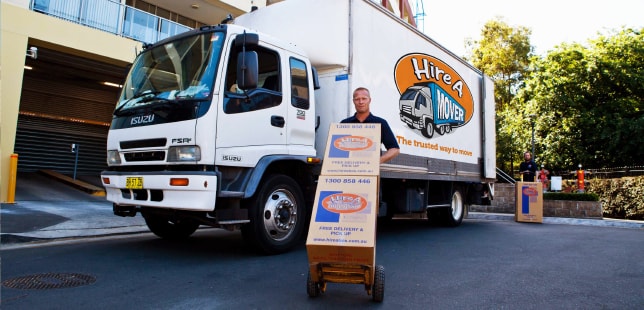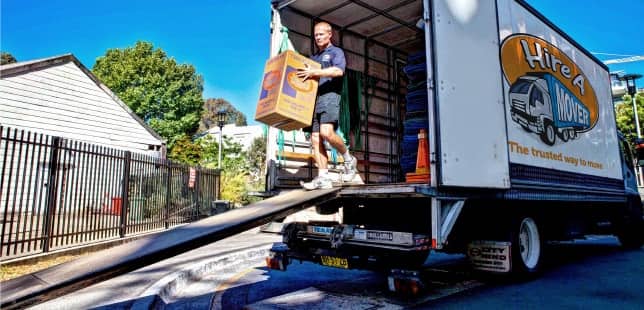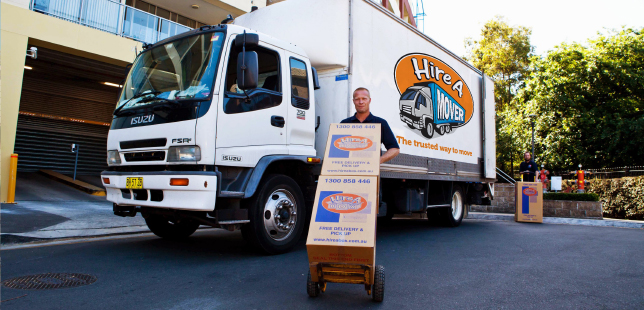 Hire A Mover, the preferred Sydney Pyrmont Removalist
Pyrmont Removalist
Looking for friendly, experienced removalists in Pyrmont? Look no further than Hire A Mover, a trusted, much-loved name in Pyrmont removal services. We make customer service a priority, and it shows in the feedback from our customers.
The right Pyrmont removalists for you
Hire A Mover's expert removalists have years of experience in helping customers move to, from and within Sydney's inner suburb of Pyrmont, and we have developed the skills and experience needed to make sure that your home or office move is one that's quick, streamlined and cost-effective. After all, time is money, and no one likes to waste either of those things!

Hire A Mover: a part of Hire A Box group
Hire A Mover grew out of sister company Hire A Box, a company that does exactly what its name suggests. However, although our customers loved their boxes, they weren't so happy with the removalists they were employing to ship their personal belongings from A to B. We decided that someone had to step up to the plate, so we did. And here we are!
Hire A Mover's emphasis on customer service is our biggest selling point, but we offer plenty more to go with that. Here are just a few of the benefits that you'll get from choosing us as your Pyrmont removalist experts.
Value for money
We strive to keep our prices as fair as possible, and we even bill by the half hour so that our customers always know exactly what prices to expect—and that they'll never be over-billed.
We offer our removalist services at a rate from $120 per hour with a minimum of 2 hour charge. Depending on the origin and destination addresses, there may also be a once off travel charge to cover getting to and from our depot, depending on your origin and destination address.
We operate 7 days a week and can either start around 8am or later on in the afternoon.
Packing boxes at your Pyrmont residence
We have a relationship with sister company Hire A Box that allows our customers to take advantage of a 10% rebate on their packing box costs.
Visit their website www.hireabox.com.au to place an order now!
Insurance for your next move in Pyrmont
We're all about adding value to our Pyrmont removals services, and one of the ways that we do this is to connect our customers with additional services to help make their move as easy as can be. We've partnered with Removals Insurance Australia to provide our customers with easy-to-access removals insurance.
Give us a call on 1300 358 700 Monday to Friday, 8.30 am to 5 pm Eastern Standard Time.
2 MEN & TRUCK

From

$130/hour (Inc. GST)
Recommended for Apartment or Small House (1-2 bedroom)
3 MEN & TRUCK

From

$170/hour (Inc. GST)
Recommended for Average Home or Large Apartment (3+ bedroom)
High quality Packing Boxes at a Discount
High quality packing boxes are a must have for your move. Thanks to our sister company, Hire A Box, we offer our Kings Cross removal customers a 10% discount on their box fees when they move with us. Visit www.hireabox.com.au to arrange your boxes at a discount!
Arrange your move to Pyrmont today! Call us on 1300 358 700 Monday to Friday, 8.30 am to 5 pm Eastern Standard Time. Hire A Mover are the preferred Sydney removalist company.