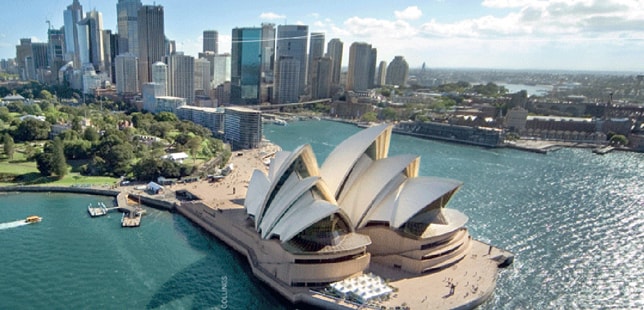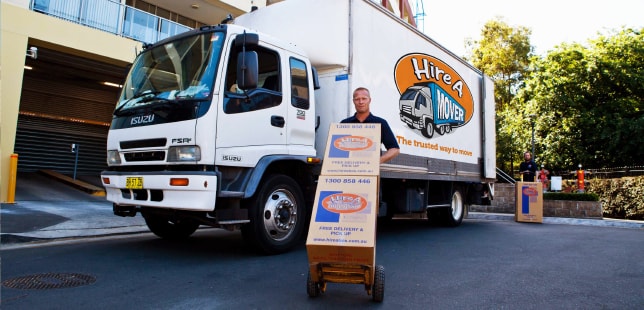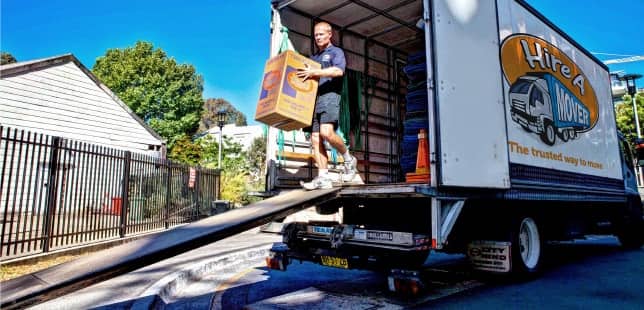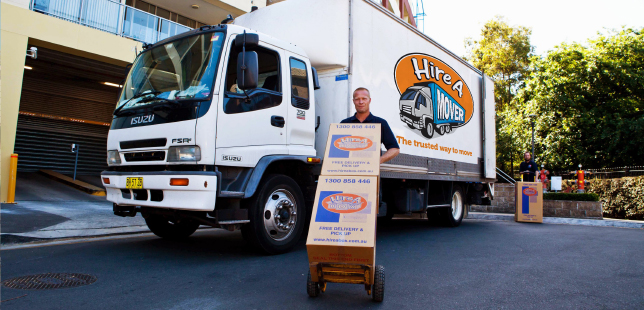 Hire A Mover, the preferred Potts Point Removalist
Potts Point Removalist
Need experienced, affordable Potts Point removalists? With its friendly staff and years of experience helping customers move home and office, Hire A Mover is a great pick for all of your Potts Point removals needs.
We're great at what we do, but we won't charge you an arm and a leg for it
Hire A Mover is all about providing a great service, and one key part of that is ensuring that our customers are happy with our rates. We know that if you've just put down a mortgage or rental deposit, you'll be keeping a keen eye on your pennies, so we've taken that into account with our pricing strategies.

15 minute incremental charges
We charge by the half hour to make sure that there aren't any surprises at the end of your Potts Point move, and we've come up with plenty of other ways to help make your move as easy as can be.
Flexible Potts Point Removalists
We choose the right equipment for the job, so you won't have to worry about us making multiple unnecessary trips or using vehicles that are too large for what needs to be moved. We plan ahead to make sure that we use what we actually need to use, and to make sure that our moving processes are as streamlined as possible.
Discount on moving boxes
Hire A Mover has a close working relationship with our sister company Hire A Box, which is actually the company that we grew out of in the first place. Because of this, we can offer our Potts Point removals customers a 10% rebate on their packing box fees when the move is said and done. Visit www.hireabox.com.au to enquiry.
Easy insurance for your Potts Point Removals
We know that you want to have peace of mind when you're shipping antiques and family heirlooms, so we've arranged a partnership with Removals Insurance Australia. You'll be able to snap up insurance for your Potts Point move quickly and easily.
With all of your worries taken off your hands, you'll be able to settle right in to your new life in the trendy, newly gentrified Potts Point.
Give us a call – 1300 358 700 Monday to Friday, 8.30 am to 5 pm Eastern Standard Time to arrange your Potts Point move today—then you can go back to planning your walking tour of your new suburb!
2 MEN & TRUCK

From

$130/hour (Inc. GST)
Recommended for Apartment or Small House (1-2 bedroom)
3 MEN & TRUCK

From

$170/hour (Inc. GST)
Recommended for Average Home or Large Apartment (3+ bedroom)
High quality Packing Boxes at a Discount
High quality packing boxes are a must have for your move. Thanks to our sister company, Hire A Box, we offer our Kings Cross removal customers a 10% discount on their box fees when they move with us. Visit www.hireabox.com.au to arrange your boxes at a discount!
Arrange your move to Potts Point today! Call us on 1300 358 700 Monday to Friday, 8.30 am to 5 pm Eastern Standard Time. Hire A Mover are the preferred Sydney removalist company.