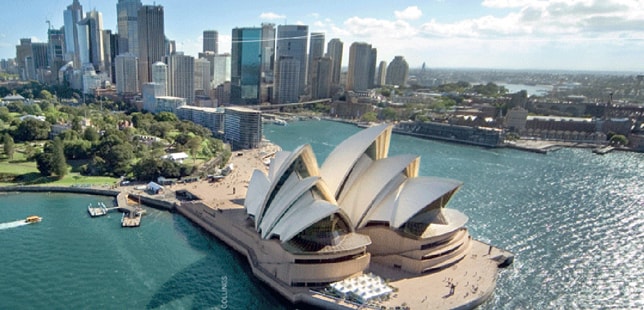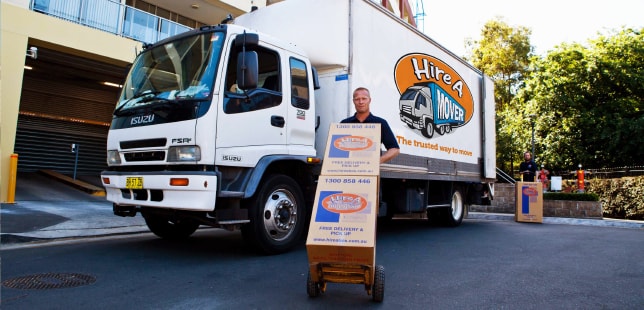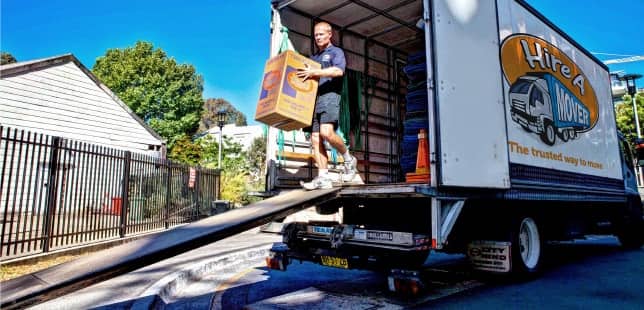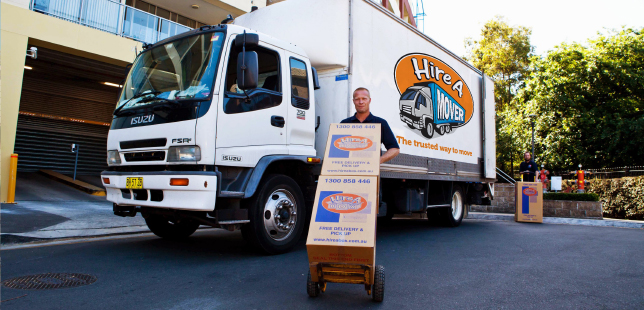 Hire A Mover, the preferred Paddington Removalist
Paddington Removalist
Searching for removalists in Paddington? Look no further than Hire A Mover, your experienced, expert local removals team. We're passionate about home and office removals, and we'll ensure that your Paddington removals experience is completely stress-free.
So, why choose us and not some other removals company?
Hire A Mover isn't your typical Paddington removals company. We truly love what we do, and at the end of the day we're all about ensuring that our customers are happy. Great customer service is our secret weapon—although if the word-of-mouth recommendations we receive are anything to go by, we don't keep it much of a secret!
So why are our customers telling their friends and family members about us?

Great prices on your Paddington Removals
We believe in doing a great job at competitive rates, and because we know how expensive it can be to move home or office in Paddington, we're mindful of keeping our rates as reasonable as possible. We even charge in half hour increments so that our customers can easily keep an eye on the bill—and make sure that they only ever pay for work that's actually done.
We are professional removalists: Great equipment and gear
We've put together a fleet of vehicles with something for every type of move, whether it's a small office move or a large move from one home to another. The size of our fleet means that we can choose the right type of vehicle for every move, and we also have the moving gear we need to transport your valuables safe and sound during your Paddington removals experience.
Stop looking around for moving boxes in Paddington
We have an on-going relationship with sister company Hire A Box, where customers can take advantage of a 10% rebate offer on their packing boxes. Great stuff. Visit their website www.hireabox.com.au
Take care of your valuables!
We've developed key relationships that work in our customers' favour. These include a partnership with Removals Insurance Australia, which offers a great way for our customers to ensure utter peace of mind.
What are you waiting for? Give us a call to set up your move, and you can go back to planning your visit to the famous bohemian Paddington Markets.
Give us a call on 1300 358 700 Monday to Friday, 8.30 am to 5 pm Eastern Standard Time.
2 MEN & TRUCK

From

$130/hour (Inc. GST)
Recommended for Apartment or Small House (1-2 bedroom)
3 MEN & TRUCK

From

$170/hour (Inc. GST)
Recommended for Average Home or Large Apartment (3+ bedroom)
High quality Packing Boxes at a Discount
High quality packing boxes are a must have for your move. Thanks to our sister company, Hire A Box, we offer our Kings Cross removal customers a 10% discount on their box fees when they move with us. Visit www.hireabox.com.au to arrange your boxes at a discount!
Arrange your move to Paddington today! Call us on 1300 358 700 Monday to Friday, 8.30 am to 5 pm Eastern Standard Time. Hire A Mover are the preferred Sydney removalist company.