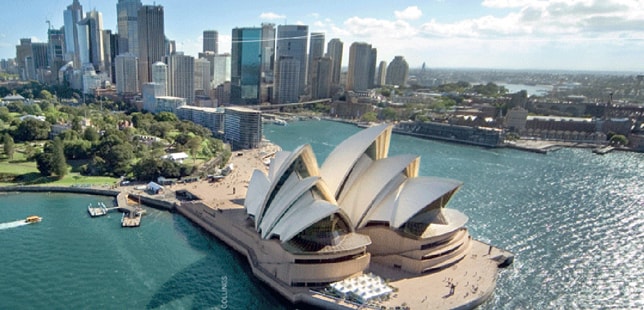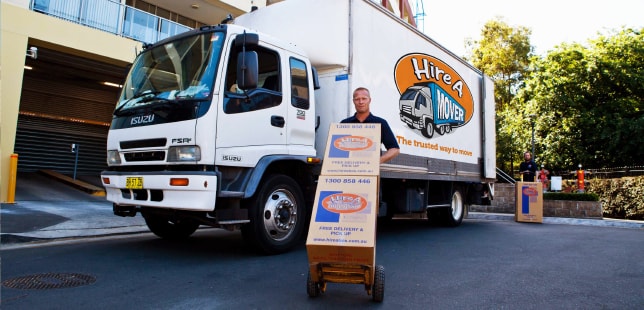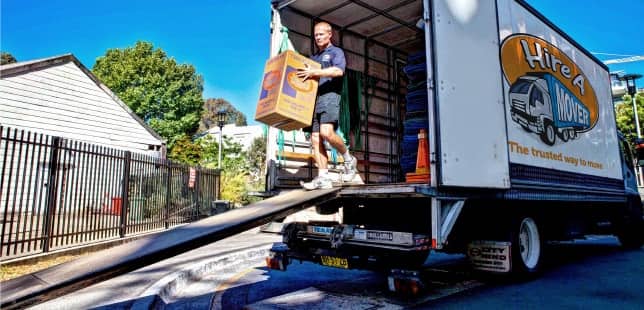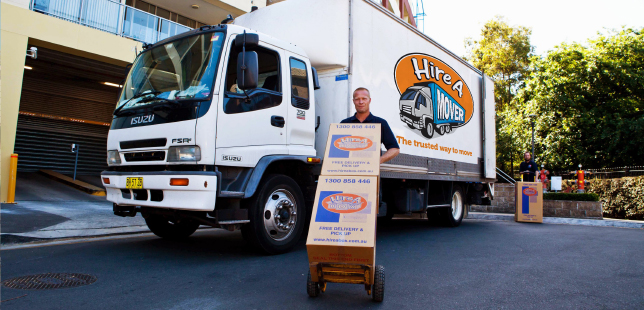 Hire A Mover, the preferred Sydney City Removalist
COST-EFFECTIVE REMOVALIST SERVICES IN SYDNEY City
We offer furniture removal and office removal services in and around the Sydney city at a rate from $140 per hour. This rate includes 2 experienced, strong, fit movers, along with a truck and all the required moving equipment. Due to our large fleet size, we have a number of depots around Sydney and can therefore keep your travel fees to a minimum. Depending on where you are going from and to, there may be a once off travel fee but it will be minimal, you can trust us with that!Be careful using backyard removal companies that don't have the correct insurances, training and trustworthy staff. We get calls weekly from people who engaged other companies and on the day they simply didn't turn up! Our rates are a lot lower than the other brand name removalists who charge in excess of $160 per hour.
Experienced, professional and trustworthy Sydney City Removalists
Hire A Mover has been in operation for years, and has developed a strong word-of-mouth customer base. We provide top-quality moving services and strive to do the best job possible at all times. Our friendly removals team have extensive experience in undertaking all manner of Sydney CBD moves, ensuring that you'll be moved into your new home quickly and easily, and without any of the stress that you might associate with a move! Whether you need a bed frame dismantled, or something awkward moved, our team will do their best to help.

Cheap boxes delivered to your door – hire or buy them!
Moving home or office can involve plenty of planning, and hiring packing boxes is just one of the things you'll have to organise. Why not simplify things and organise your box hire through our sister company Hire A Box?. Hire A Box boxes are approximately 30% cheaper than other removalists' boxes. You can get delivery next day, just choose a 2 hour time window. If you are hiring the boxes, you can hold them for up to 3 months, and after that Hire A Box will even come collect them from you. How easy is that! On top of that, if you move with us, you are eligible for a 10% rebate on what you spent on the boxes (excluding deposit).
2 MEN & TRUCK

From $140/hour (Inc. GST)
Recommended for Apartment
or Small House (1-2 bedroom)
3 MEN & TRUCK

From $180/hour (Inc. GST)
Recommended for Average Home
or Large Apartment (3+ bedroom)
Furniture movers in the Sydney City with a large fleet of trucks
At Hire A Mover we believe that every move is unique, and that each needs its own special equipment. That's why we offer a range of trucks, ensuring that our customers' goods can be transported the most efficient way. We have a number of depots around Sydney so your travel fees will be kept to a minimum.
Insure your goods for ultimate peace of mind
We know how much you care about your prized belongings, which is why we've partnered with Removals Insurance Australia to ensure that our customers have complete peace of mind during their Sydney CBD move. They will give you a quote for the goods you would like insured. Please remember our movers do take care when moving your goods and very rarely do we have any damage as a result of our movers. We also have public liability insurance to cover any damage we cause to your property.
Sydney City
The Sydney City Council has jurisdiction over the city centre and some 30 additional suburbs – together representing more than 180,000 residents, 20,000 businesses, and over a million daily commuters. The Council dates back to the 1840s, when Sydney was incorporated as a city, and has seen a number of changing borders, boundaries and responsibilities, with many of its original functions having been taken over by State level government.
Sydney City Council boasts many amenities. Sports facilities run by the Sydney City Council include Jubilee Oval, Wentworth Park, and Waterloo Oval, while Sydney City Council swimming pools include The Victoria Park Pool and the wave-shaped Ian Thorpe Aquatic Centre. There are also more than 400 parks in the Sydney City Council area, including the historic Hyde Park, the Centennial Parklands, and Paddington Park. Meanwhile, The Australian Museum, the Museum of Sydney and the Art Gallery of NSW are just some of the the Sydney City Council museums and galleries in region.
What are you waiting for?
We offer our removalist services at a rate from $140 per hour with a minimum of 2 hour charge. Depending on the origin and destination addresses, there may also be a once off travel charge to cover getting to and from our depot. We operate 7 days a week and have two timeslots available: either first thing in the morning around 8am or later in the afternoon between 1-2pm.
You can contact one of our friendly customer service reps on 1300 358 700. We're available Monday to Friday, 8:30 a.m. to 5 p.m. Eastern Standard Time. Hire A Mover are the preferred Sydney removalist company.

OTHER SUBURBS WE SERVICE IN THE SYDNEY CITY COUNCIL INCLUDE:
2017 – Zetland
2011 – Woolloomooloo
2017 – Waterloo
2006 – University Of Sydney
2007 – Ultimo
2000 – The Rocks
2000 – Sydney
2010 – Surry Hills
2010 – Strawberry Hills
2044 – St Peters
2000 – St James
2011 – Rushcutters Bay
2018 – Rosebery
2016 – Redfern
2009 – Pyrmont
2011 – Potts Point
2000 – Parliament House Sydney
2021 – Paddington
2042 – Newtown
2021 – Moore Park
2000 – Millers Point
2042 – Macdonaldtown
2011 – Kings Cross
2011 – Hmas Kuttabul
2000 – Haymarket
2008 – Golden Grove
2000 – Goat Island
2037 – Glebe
2011 – Garden Island
2037 – Forest Lodge
2015 – Eveleigh
2043 – Erskineville
2011 – Elizabeth Bay
2010 – East Sydney
2000 – Dawes Point
2008 – Darlington
2010 – Darlinghurst
2000 – Darling Harbour
2000 – Circular Quay
2000 – Church Hill
2008 – Chippendale
2000 – Chinatown
2021 – Centennial Park
2050 – Camperdown
2007 – Broadway
2015 – Beaconsfield
2038 – Annandale
2015 – Alexandria