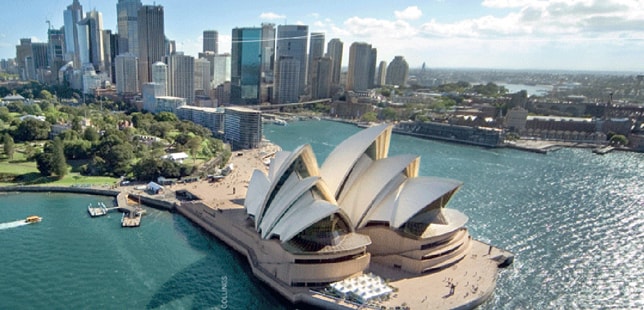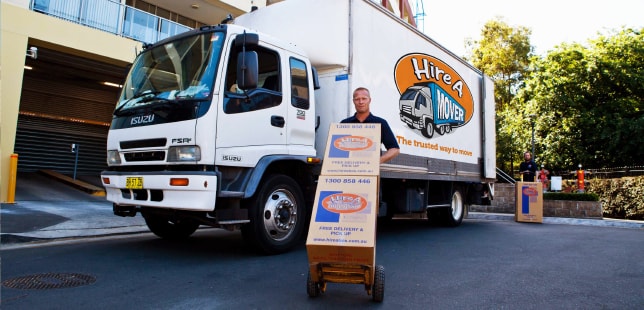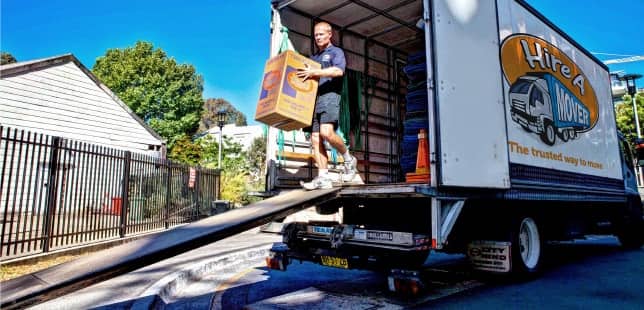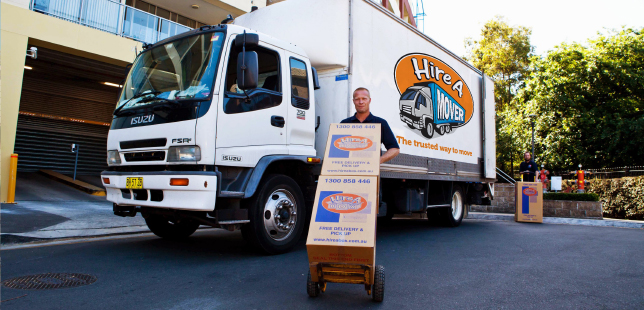 Hire A Mover: the preferred furniture removalists in the inner West
Looking for great quality furniture removals in Marrickville, and all at great rates? Hire A Mover is Marrickville's preferred moving company, and we're known for our focus on customer service and efficiency. We look after our customers, ensuring that you get a great deal on your home or office move, and that your customer service experience is a positive one from start to finish. Our inner west removals team is professional and experienced, and we'll have you moved in quickly, easily and efficiently.
Marrickville council area furniture removals at great rates
Moving home is a big deal, and we know that you want to spend your pennies on new furniture or decor rather than on the move itself. That's why we offer highly competitive rates for our Marrickville moving services. With our low hourly rates, fifteen-minute incremental billing, and competitive partnerships, we've done the hard yards to keep your Marrickville moving costs as low as can be, and all without sacrificing quality.
Our rates begin at $140 hourly with a two-hour minimum, and increment at fifteen-minute intervals to help you keep costs low. We're completely transparent about our billing, too. With Hire A Mover, our rates are what you see is what you get. We'll help you move 7 days a week beginning at an 8am or early afternoon timeslot.

Efficient, experienced moving company based in the inner west Sydney
We've been helping people in the inner west of Sydney move home and office for years. We have a great team of experienced staff who know how to get your possessions loaded, shifted and unloaded before you know it. Our staff have access to late-model moving trucks and all essential moving equipment to ensure that everything goes quickly, smoothly and without a hassle.
2 MEN & TRUCK

From $140/hour (Inc. GST)
Recommended for Apartment
or Small House (1-2 bedroom)
3 MEN & TRUCK

From $180/hour (Inc. GST)
Recommended for Average Home
or Large Apartment (3+ bedroom)
Part of the Hire A Box group, we can offer you a 10% discount on boxes
Looking for packing boxes? Let us help. Our sister company Hire A Box offers moving boxes for hire or sale, as well as free drop-off, top-off and pick-up for its customers. They'll even deliver on the same or next day within a two-hour window of your choosing. It's too easy!  Call 1300 858 447 or order online for your Marrickville moving boxes. You receive a 10% discount/rebate on your boxes when you move with us.
Fully-insured for extra piece of mind during your move
Hire A Mover have goods in transit insurance along with public liability insurance. Rest assured, if our moves are negligent, you are covered. We're experienced professionals, but we know that you want complete peace of mind for incidents that may occur outside of our control. That's why we've partnered with Removals Insurance Australia to offer moving insurance on all of our Marrickville council removal services. Get in touch to take out a policy and get your possessions insured.Wherever you're moving to in Sydney's inner west – from Chippendale to Strathfield to Ashfield to Balmain – we can help.
Marrickville Council
Located in Sydney's inner west, Marrickville City Council is known for its student population and its thriving arts and culture scene, and is home to a high proportion of creatives. Archaeological evidence suggests that the area has been occupied by humans for more than 7,000 years; it is the traditional home of the Darug people. European settlement began soon after the First Fleet's arrival, with land grants beginning in 1789. The area boasts approximately 76,000 residents.
Marrickville has an extensive park system, with some 88 parks and green spaces, as well as major sporting grounds such as Henson Park, Petersham Park and Tempe Lands. Key sports and aquatic facilities in Marrickville include the Debbie and Abbey Borgia Recreation Centre and state-of-the-art Annette Kellerman Aquatic Centre. As the centre of Sydney's arts scene, Marrickville's arts and culture offerings are extensive, and include galleries, public art, events and festivals. The Marrickville Council library system consists of four branches, as well as the Council Archives location.
Sounds good to you? Call us on 1300 358 700 weekdays from 8:30am – 5pm EST to learn more or to book us in as your Marrickville movers! Hire A Mover are the preferred Sydney removalist company.

OTHER SUBURBS WE SERVICE IN THE MARRICKVILLE COUNCIL INCLUDE:
2048 – Westgate
2044 – Tempe
2044 – Sydenham
2048 – Stanmore
2044 – St Peters
2049 – Petersham
2042 – Newtown
2204 – Marrickville South
2204 – Marrickville
2049 – Lewisham
2193 – Hurlstone Park
2042 – Enmore
2203 – Dulwich Hill
2050 – Camperdown