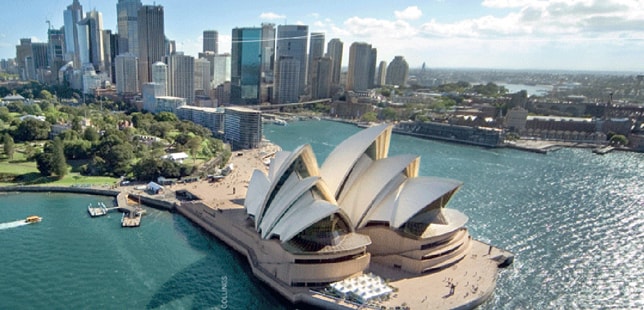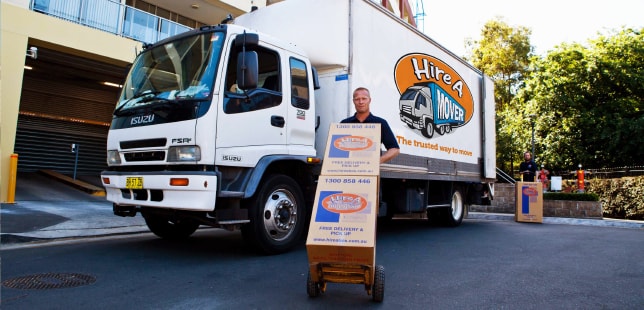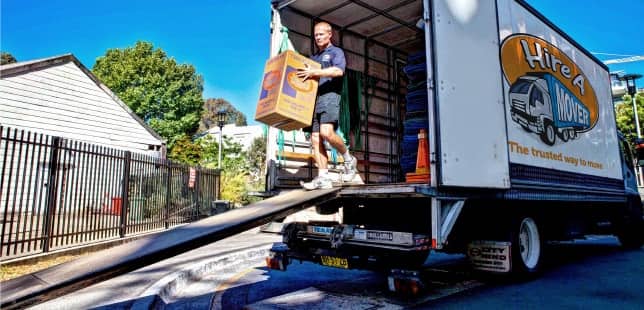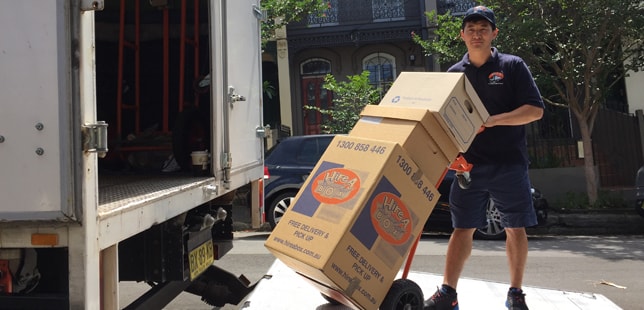 Hire A Mover, the preferred Manly Removalist
Manly Movers at the top of the game
Manly boasts some of Sydney's best beaches, cafes, rugby teams…

Hire A Mover's local teams do their best to live up to that!

Professional and experienced removalists offer an exceptional service in the Manly area

Competitive in price, flexibility, range and quality of services

Our company brand is recognised and trusted nationally

Massive supporters of the Sea Eagles
Affordability and a fair price
Great rates and with no hidden costs

Removal rates begin at just $140/hour, minimum of 2 hours

Get the best price with our 15-minute billing

No hidden fees

Telephone 1300 358 700 or get a quote online

Our customer service teams can advise you on the most cost effective plan

Easy packing with Hire A Box
A great range of packing boxes and materials to suit your needs.

Hire or buy boxes for any move – studio, home or office.

Get your order delivered on the same day.

Hire A Box will top up and pick up as soon as you need.

Help yourself and us look after the environment by hiring – reuse and recycle!

Hire A Mover customers can enjoy a 10% rebate on their orders – find out more here.
2 MEN & TRUCK

From $140/hour (Inc. GST)
Recommended for Apartment
or Small House (1-2 bedroom)
3 MEN & TRUCK

From $180/hour (Inc. GST)
Recommended for Average Home
or Large Apartment (3+ bedroom)
Insurance for your Manly move
Hire A Mover are partnered with Removals Insurance Australia.

As a fair company, we always recommend taking care against the unexpected for your peace of mind.

Hire A Mover also offer storage at our local depots – get a quick quote online.
Send us packing! Try Hire A Packer
Hire A Packer is the newest name as part of our removals services.

Professional and efficient teams, only $480 for 4 hours ($60 for every hour onwards).

Let our ladies do the hard work for you!

The safety and care of your belongings is top priority.

Book easily online here, and don't forget that our teams are available to help you unpack at the other end as well.
Manly Council
In Sydney's northern beaches area, Manly Council comprises the suburbs of Balgowlah, Balgowlah Heights, Clontarf, Fairlight, Manly and Seaforth. It is also the destination of the city's famed Manly ferries. It has a population of just under 40,000. Known for its picturesque setting, the council area is bordered by Sydney Harbour and an ocean beach, and became a popular seaside resort area in the late 19th and early 20th century. It is the traditional home of the Guringai people.
Primed for sports and recreation, Manly City Council is home to the landmark Manly Beach, and close by Shelly Beach. A fantastic destination for shopping and restaurants, plus there are a number of parks and reserves. Try the hike up from the beach to North Head.  Some notable destinations include the Ivanhoe Park Fragrant Garden, Burnt Bridge Creek, and  Manly Lagoon. Swimming and related activities are available at the Manly Andrew "Boy" Charlton Swim Centre. Arts and cultural attractions in the City of Manly include the Manly Art Gallery & museum and the Manly library service.

OTHER SUBURBS WE SERVICE IN THE MANLY COUNCIL INCLUDE:
2095 – South Steyne
2092 – Seaforth
2095 – North Steyne
2092 – North Seaforth
2095 – North Head
2093 – North Balgowlah
2093 – Manly West
2095 – Manly East
2095 – Manly
2095 – Little Manly
2093 – Forty Baskets Beach
2095 – Fairy Bower
2094 – Fairlight
2095 – Eastern Hill
2093 – Dobroyd Head
2093 – Clontarf
2087 – Bantry Bay
2093 – Balgowlah Heights
2093 – Balgowlah