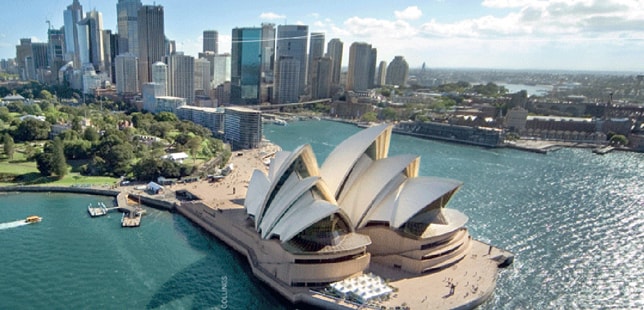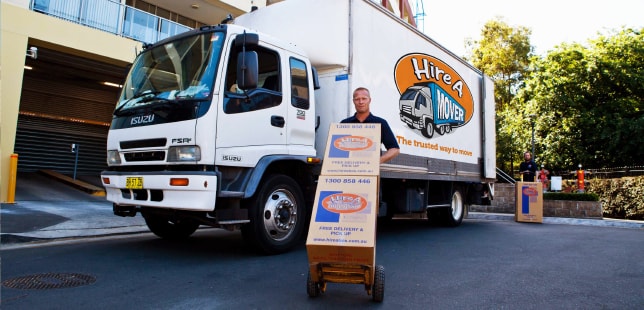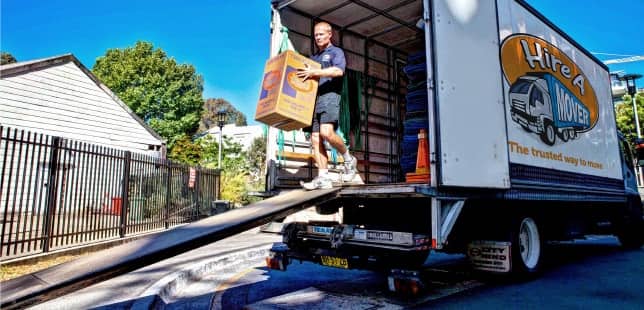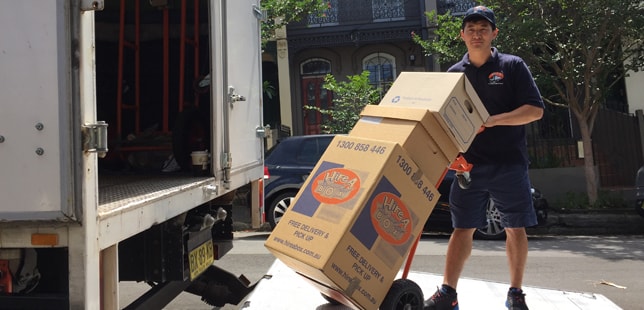 Blacktown Council Removalists 
Moving in the Blacktown area? Hire A Mover can help!
Call on the preferred Sydney removals company.

Competitive and affordable rates.

Easy and transparent billing to save you time and money.

A part of the Hire A Box Group.

Local teams with local knowledge in the Blacktown area.

Efficient and professional teams that you can trust.

Taking the stress out of your move.
A service you can trust, only professional removalists and equipment
Hire A Mover only works with professionally trained movers – no backpackers!

Our teams are fit and able to move your goods as safely and securely as possible.

Expertise and equipment for moving IT hardware and AV gear.

Family homes, office moves, apartments, units and studios – no problem!

We won't leave you high and dry at your destination.

Let's make everything clear
No hidden costs, just competitive rates and service – get a quote.

Rates begin at $140/hr for minimum 2-hour booking.

Save money with our easy 15-minute billing.

Using our local Sydney depots cuts your costs further.

Enjoy a 10% rebate on Hire A Box services – learn more here.

2 MEN & TRUCK

From $140/hour (Inc. GST)
Recommended for Apartment
or Small House (1-2 bedroom)
3 MEN & TRUCK

From $180/hour (Inc. GST)
Recommended for Average Home
or Large Apartment (3+ bedroom)
Making the right moves for you
Hire A Mover has a fleet of vehicles to suit your needs.

From small utes to 10-tonne trucks.

Just tell us your plan and we can recommend the right set up.

For 3 bedrooms or more we would recommend a 3 man team – working out cheaper in the long run.

Try our new Hire A Packer service – learn more here.
Insure your goods and your peace of mind
Blacktown Council
The largest local government area in New South Wales, the City of Blacktown has a diverse, youthful population of over 300,000 residents. The region has both a long history as part of Sydney's indigenous lands, and as an established European settlement. The Blacktown area has a variety of local amenities including leisure centres: Blacktown International Sportspark, Blacktown Aquatic Centre, the Riverstone Swimming Centre, the Mount Druitt Swimming Centre, the Emerton Leisure Centre and the Blacktown Leisure Centre (Stanthope). Along with shopping opportunities Blacktown also has numerous libraries.  Open spaces in the area include the Nurragingy Reserve, the Western Sydney Parklands, Rouse Hill Regional Park, and Francis Park, home to the Blacktown Showgrounds Precinct. On the historic side, Blacktown landmarks include the Minchinbury Winery, Alroy House, Glenwood House, St Bartholomew's Church and the Royal Cricketers Arms Hotel.

OTHER SUBURBS WE SERVICE IN THE BLACKTOWN COUNCIL INCLUDE:
2747 – Werrington Downs
2747 – Werrington County
2747 – Werrington
2745 – Wallacia Heights
2745 – Wallacia
2749 – Upper Castlereagh
2760 – St Marys South
2760 – St Marys North
2760 – St Marys East
2760 – St Marys
2759 – St Clair West
2759 – St Clair
2745 – Regentville
2747 – Quarry Hill
2750 – Penrith South
2767 – Woodcroft
2770 – Willmot
2770 – Whalan
2148 – Westpoint Centre
2164 – Wallgrove
2765 – Vineyard
2770 – Tregear
2146 – Toongabbie
2768 – Stanhope Gardens
2760 – St Marys
2747 – Shanes Park
2770 – Shalvey
2147 – Seven Hills West
2147 – Seven Hills North
2147 – Seven Hills
2762 – Schofields
2155 – Rouse Hill
2760 – Ropes Creek
2766 – Rooty Hill
2765 – Riverstone
2763 – Quakers Hill
2148 – Prospect
2761 – Plumpton
2768 – Parklea
2761 – Oakhurst
2770 – Mount Druitt
2770 – Minchinbury
2765 – Marsden Park
2148 – Marayong South
2148 – Marayong Heights
2148 – Marayong
2770 – Lethbridge Park
2147 – Lalor Park
2148 – Kings Park
2147 – Kings Langley
2155 – Kellyville Ridge
2155 – Kellyville
2148 – Huntingwood
2770 – Hebersham
2761 – Hassall Grove
2770 – Hassall
2147 – Grantham
2768 – Glenwood Park
2768 – Glenwood
2761 – Glendenning
2770 – Emerton
2766 – Eastern Creek
2767 – Doonside
2770 – Dharruk
2761 – Dean Park
2761 – Colebee
2148 – Bungarribee
2148 – Blacktown West
2148 – Blacktown South
2148 – Blacktown North
2148 – Blacktown
2770 – Blackett
2770 – Bidwill
2148 – Arndell Park
2763 – Acacia Gardens