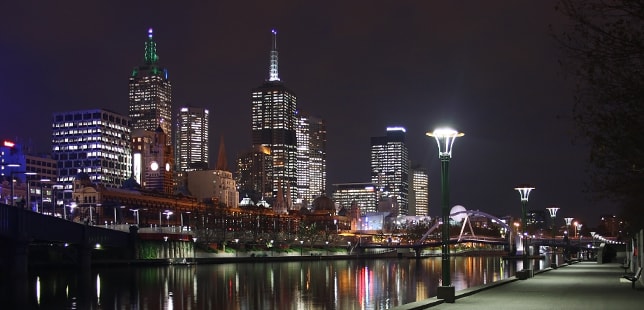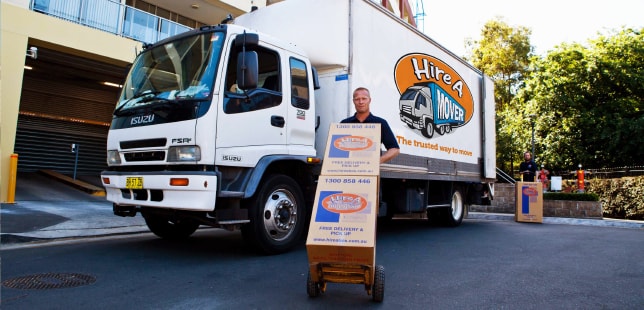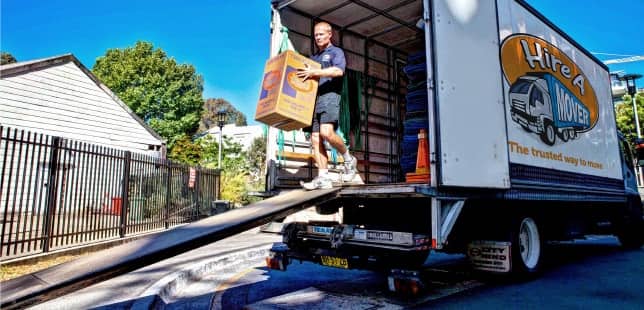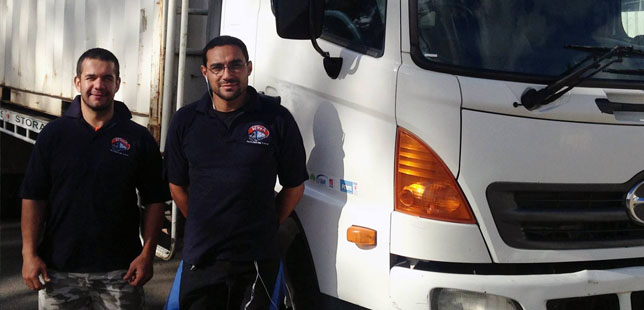 Hire A Mover, the preferred Furniture Removalists Melbourne City Removalist
Hire A Mover is all about helping people with moving and removals. In fact, one of our areas of expertise involves providing our customers with cheap removals in the Melbourne area, and we're also known in Melbourne City for being cheap house movers too. This is because we realize the importance of providing an affordable service to our customers. We also recognize the importance of great customer service. We make sure that we hire the best movers and removalists available, trained through years of experience. They're hard working and likeable, and are concerned with being great at their jobs. That's not all that's great about Hire A Mover, though.
Why choose Hire A Mover?
Cost-effective Removalist Services
At Hire A Mover we understand that context is important and that one size doesn't necessarily fit all, so we take care to be flexible with our customer's needs. If you need proof just call our customer service reps and you'll find out for yourself. Further, if you call we can provide a quote for you, and because we use a fair and affordable hourly rate system we can guarantee you a quote that you're happy with. We're known as cheap house movers in Melbourne City for a reason—but only when it comes to price! Our hourly rates start at $140 for 2 experienced movers and a truck.

Hard-working, experienced and efficient furniture removalists in the Melbourne CBD
We at Hire A Mover don't like to make empty promises that only serve to frustrate, which is why we focus on giving tangible benefits to our customers that differentiate us from the alternatives. We've got a huge assortment of vehicles ready to help with any house moving in the Melbourne area you need, and we can accommodate any sized house, be it a large place or a smaller bungalow.
2 MEN & TRUCK

From $140/hour (Inc. GST)
Recommended for Apartment
or Small House (1-2 bedroom)
3 MEN & TRUCK

From $180/hour (Inc. GST)
Recommended for Average Home
or Large Apartment (3+ bedroom)
Don't waste your time looking for moving boxes!
We have also partnered with Hire A Box so we can provide discount on moving boxes in Melbourne CBD. Order online or give them a call on 1 300 858 446 and receive a 10% discount on your packing boxes!
We also offer packing and unpacking services
Hire A Mover has a sister company, Hire A Packer that offers professional packing and unpacking services. These save you time, reduce the risk of breakages and ensure your move is stress free.
Melbourne City Council
Located in the centre of Melbourne and including its bustling CBD precinct and surrounds, Melbourne City Council has a population of more than 93,000 people and sees huge influxes of commuters and travellers on a daily basis. The area officially became a town in 1842 and a city in 1849, and has seen a number of boundary changes in the intervening years. A significant recent change was the redrawing of boundaries to include the Docklands, which almost doubled the size of the Melbourne City Council.
With its central position, Melbourne City Council boasts a wealth of facilities and amenities. It's home to an extensive library service with several branches, as well as the State Library of Victoria. It offers key recreation centres including the Melbourne City Baths, the North Melbourne Recreation Centre, the Carlton Baths, the Kensington Recreation Centre and the North Melbourne Community Centre. There are also skate parks at Riverslide and South Kensington, as well as renowned Melbourne parks such as the Royal Botanic Gardens, the Queen Victoria Gardens, and the Flagstaff Gardens. Events and festivals are regularly held in the City of Melbourne.
Take care of your goods during the move
Our Melbourne City removalists team will always take good care of your belongings. However, the moving process – especially long-distance – is not exempted from unexpected risks. That is why our Sydney removals team advise you to insure your valuable furniture. For more information or any enquiry, you can contact our trusted partner Removals Insurance Australia.
If you're from one of the surrounding suburbs like Carlton, Kensington, Parkville, Southbank, or others in the city of Melbourne, cheap house moving and removals are what we're good at. So let us to know if you need the help!
We offer our removalist services at a rate from $140 per hour inc. GST with a minimum of 2 hour charge. Depending on the origin and destination addresses, there may also be a once off travel charge to cover getting to and from our depot, this charge could be up to 1 hour.
We operate 7 days a week and have two timeslots available: 8am or in the afternoon between 1pm and 3pm.
You can contact one of our friendly customer service reps on 1300 358 700- Monday to Friday, 8.30 am to 5 pm Eastern Standard Time – so you can discuss any particular enquiry with our customer service team. Hire A Mover are the preferred Melbourne removalist company.

OTHER SUBURBS WE SERVICE IN THE MELBOURNE CITY COUNCIL INCLUDE:
3053 – Carlton
3054 – Carlton North
3008 – Docklands
3002 – East Melbourne
3031 – Flemington
3031 – Kensington
3000 – Melbourne
3051 – North Melbourne (part)
3207 – Port Melbourne (part)
3052 – Parkville
3052 – Southbank
3141 – South Yarra
3003 – West Melbourne