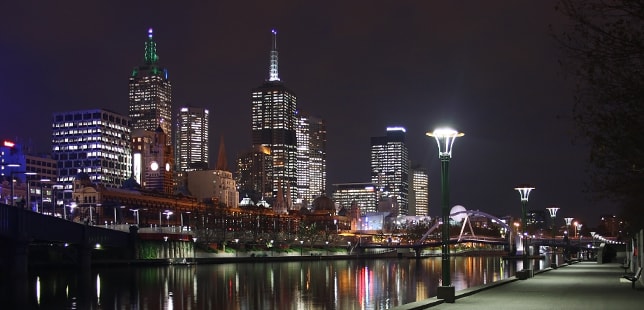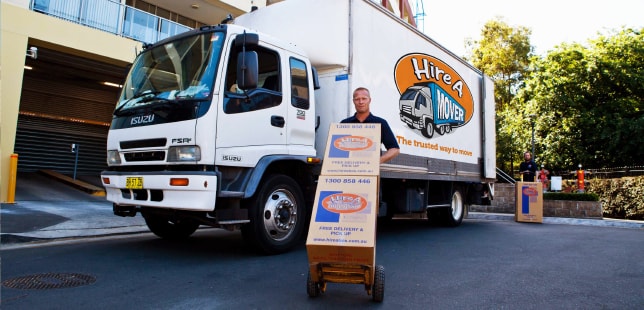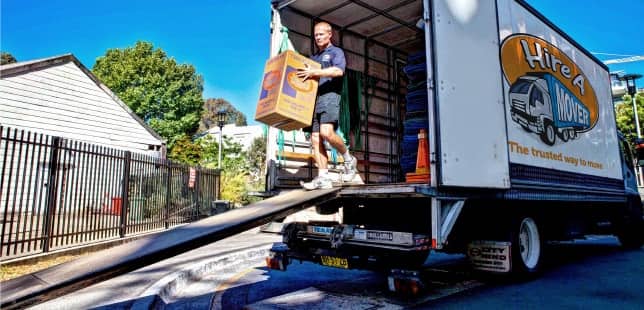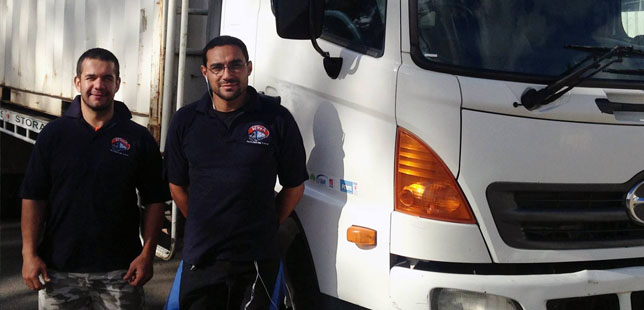 Hire A Mover, the preferred Springvale Removalist
Getting ready to move? Don't worry. Call Hire a Mover so you can enjoy a worry free Springvale removal. At Hire a Mover we have made hundreds of Springvale removals for home and office and our clients have always been 100 percent satisfied. It just takes one quick call to get your move off on the right foot.
Choose Hire A Mover for a stress-free move!
Hire the Dependable Springvale Removalists
Don't just hire any old movers. Hire the Springvale removalists with plenty of experience and smiles. At Hire a Mover our removalists are well trained and enjoy their work. They arrive on time and begin your move using all the best equipment so that everything goes smoothly to get you settled in as soon as possible. We pack our trucks and protect your belongings so your moves are always stress and worry free.

Affordable and Experienced Springvale Removalists
Even better, we are also affordable. We use a cheap rate of $110 per hour with a 2 hour minimum. There may be a travel fee to get from our depot to your location but this would be no more than an hour. Don't let the hourly rate worry you. We have the most efficient removalists around and they will get you moved carefully and quickly to save you money. You will find our hourly rates much cheaper than the flat rates other removalists charge.
2 MEN & TRUCK

From

$130/hour (Inc. GST)
Recommended for Apartment or Small House (1-2 bedroom)
3 MEN & TRUCK

From

$170/hour (Inc. GST)
Recommended for Average Home or Large Apartment (3+ bedroom)
Get Packing with Hire A Box
We can help you with all aspects of your move including finding packing boxes in Springvale. You can call Hire a Box and they will deliver all of the packing boxes you need to your location. They offer a 10% discount to all of our clients making it a very affordable option. Order online or call Hire A Box on 1 300 858 446.
Move Interstate with Springvale Removalists
Moving is stressful, even more-so when it involves the long-distances of an interstate move. With Hire A Mover, you can rest assured that your Norwood removal will be done right. Our Norwood removalists regularly complete successful long-distance removals. Our expertise is second to none. Give us a call today. Hire A Mover are the preferred Melbourne removalist company.
Covering all Bases with Removal Insurance
You couldn't ask for more careful Springvale removalists, but just in case of damages we always advise our clients to have proper removal insurance. Removal Insurance Australia can provide all of the coverage you need to make your Springvale removals worry free.
It just takes a quick call to our friendly customer service reps to make sure your removals are completed perfectly. They can book one of our convenient removal times at 8am or in the afternoon between 12pm and 1pm.
Get a quote online or call us on 1300 358 700 – Monday to Friday, 8.30 am to 5 pm EST – to discuss any questions you may have.