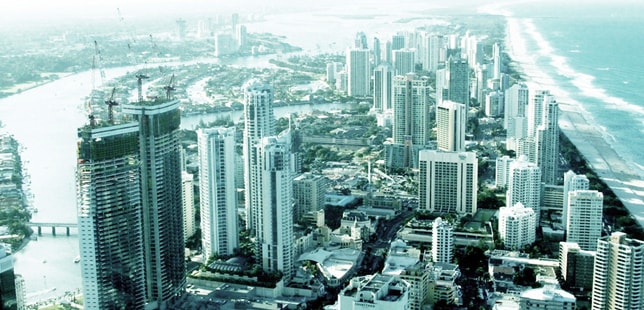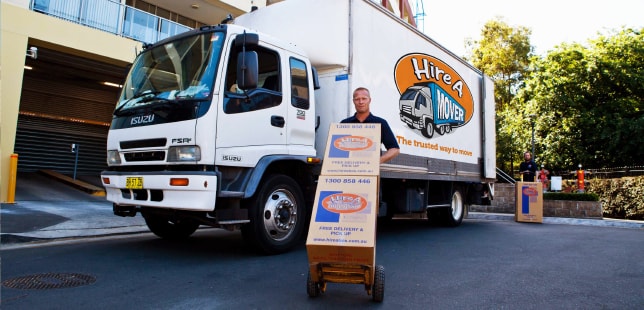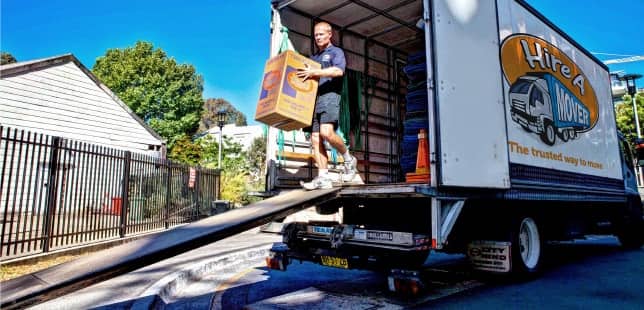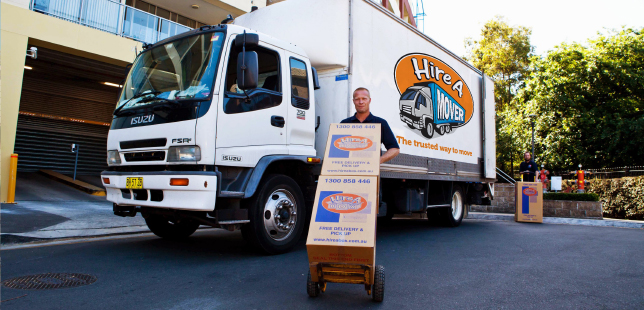 Hire A Mover, the preferred Removalists Broadbeach Waters
On the hunt for a Broadbeach Waters removalists who can offer a great service at a great price? Look no further than Hire A Mover, the finest—and most cheerful—removalists.
We're all smiles because we love what we do…and you will, too!
Hire A Mover is all about offering our customers the best value possible for their Broadbeach Waters removals, and we've had great success, and great feedback, throughout the years we've been in business. For us, customer service is key to everything that we do, and that idea extends right back to the very beginnings of our business.Hire A Mover actually arose out of our sister company Hire A Box. Though customers loved our boxes, they weren't quite so enamoured with the budget Broadbeach Waters removalists they'd been working with. We thought that we could do a better job, so we set up Hire A Mover. As it turns out, we were right!

Great Budget Broadbeach Waters removals rates make for great mates
At Hire A Mover we strive to make every element of your Broadbeach Waters removals experience an excellent one. We look after our staff by providing them with top-notch equipment, plenty of support, and excellent equipment, and in turn, they look after our customers. One of the areas where we shine is in our half-hourly billing rates, which are designed to ensure that you're never overcharged for our moving services. We're pretty flexible in the services that we offer, too, so if you want to cut costs by chipping in and doing some heavy lifting, feel free!
2 MEN & TRUCK

From $140/hour (Inc. GST)
Recommended for Apartment
or Small House (1-2 bedroom)
3 MEN & TRUCK

From $180/hour (Inc. GST)
Recommended for Average Home
or Large Apartment (3+ bedroom)
Equipment, vehicles, and removalists: Broadbeach Waters residents get it all!
Whether you need a zippy vehicle to get you from Sanctuary Cove to Hope Island, or a larger vehicle to transport your furniture from Upper Commera to Coombabah, our fleet of moving vehicles has something for every type of move, great or small! We can also fix you up with moving insurance through our partnership with Removals Insurance Australia, so if your heart is pounding in your chest at the thought of freighting Grandma's heirloom lamp from one place to another, you can relax.
Packing Boxes in Broadbeach Waters, boxes for all!
Perhaps it's because we're big kids at heart, but we love packing boxes. So much so that we're happy to offer Hire A Mover customers a 10% rebate if they hire their packing boxes through Hire A Box! Just call up, order your boxes for whenever you need them, then send them back when you've unpacked everything into your new home. We'll sort out your rebate when everything's ready to go.
So whether you're moving to Oxenford, Paradise Point, Arundel or Labrador, let our Gold Coast North removalist specialists look after you!
So whether you're off to leafy Currumbin, balmy Palm Beach or picturesque Robina, Hire A Mover has you covered for all of your removal needs.
We offer our removalist services at a rate of $140 per hour with a minimum of 2 hour charge. Depending on the origin and destination addresses, there may also be a once off travel charge to cover getting to and from our depot, this charge could be up to 1 hour.
Broadbeach Waters still has some lovely Queenslander style homes, but also includes many apartments as well. Original neighbourhoods from the property boom in the 1880's are still standing including Heathfield Estates.
We operate 7 days a week and have two timeslots available: 8am or in the afternoon between 12pm and 1pm.
Get a move on and get your move on by giving us a call 1300 358 700 to arrange your Gold Coast North removals service today. Once that's all done, you can go back to flicking through the furniture catalogues!

OTHER SUBURBS WE SERVICE IN THE BROADBEACHWATERS LOCALITY INCLUDE:
4800 – Riordanvale
4819 – Florida Gardens
4818 – Miami Keys
4819 – Rialto
4357 – Cypress Gardens
4356 – Casino Island