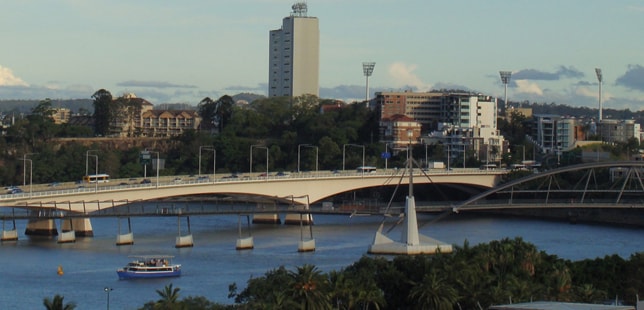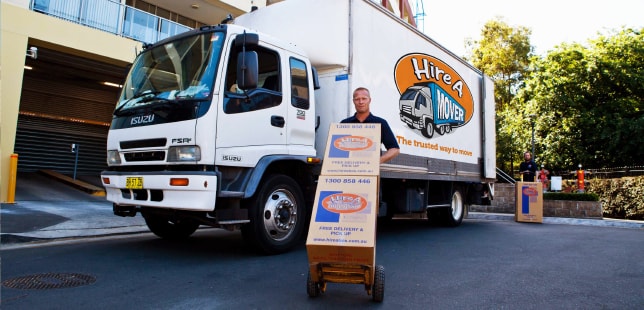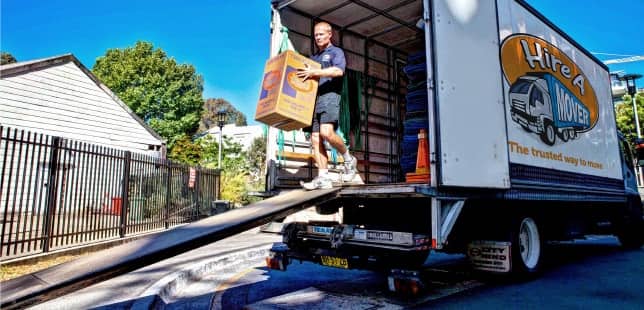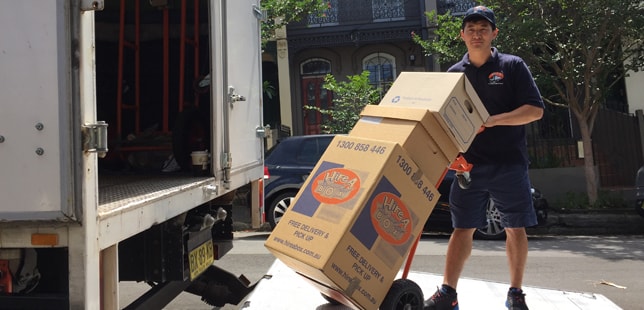 Hire A Mover, the preferred movers in Ipswich
Plan to move soon in the Ipswich area? Great, we can help!
Instead of lifting furniture, lift your worries by speaking to Hire A Mover. We are your professional movers and we will get you moved on time with the most affordable rate.
Low hourly rates doesn't mean a drop in quality – our teams are experienced
You may be thinking about your removals with dread uncertain if you can afford all the expenses associated with moving.
Well there is no need for worry as Hire A Mover offers an affordable hourly rate so you only pay for the moving hours you use. Our rates start at $140 per hour for 2 men and a truck.

Experienced and efficient
The idea of an hourly removal rate may seem a little scary, but rest assured we are quick! No need to worry that quick means careless. We take care to move your furniture and belongings safely and efficiently with the proper, professional equipment designed for safe, fast removals.
2 MEN & TRUCK

From $140/hour (Inc. GST)
Recommended for Apartment
or Small House (1-2 bedroom)
3 MEN & TRUCK

From $180/hour (Inc. GST)
Recommended for Average Home
or Large Apartment (3+ bedroom)
Hire Moving Boxes in Ipswich
Hunting down packing boxes can be a real pain. We will deliver the packing boxes you need in advance of your move so that you are ready to go on moving day. Hire moving boxes in North Brisbane with our partner company, Hire A Box, and save up to 30% off your moving cost, with the boxes delivered straight to your door! Order online or call 1300 858 446 and receive a 10% rebate!
Safety and insurance matters
You want to be certain that your move is risk free. We advise our clients to depend on Removals Insurance Australia to offer them the coverage they need in case of a rare mishap. Any damages that may be caused during the move will be covered with Removals Insurance Australia.
Fair pricing where you can keep the cost down
We offer our removalist services at a rate from $140 per hour with a minimum of 2 hour charge. Depending on the origin and destination addresses, there may also be a once off travel charge to cover getting to and from our depot, this is generally a 30 minute charge.
North Brisbane is one of 5 residential areas in Brisbane. Brisbane enjoys a perfect climate, rarely coming close to a winter of any kind and is a beautiful city with all the amenities.
We operate 7 days a week and have two timeslots available: 8am or in the afternoon between 12pm and 1pm.
So, what are you waiting for?
Any question? Give a call on 1300 358 700- Monday to Friday, 8.30 am to 5 pm Eastern Standard Time – so you can discuss any particular enquiry with our customer service team.

OTHER SUBURBS WE SERVICE IN THE IPSWICH COUNCIL INCLUDE:
4300 – Augustine Heights
4306 – Barellan Point
4305 – Basin Pocket
4300 – Bellbird Park
4306 – Blacksoil
4304 – Blackstone
4304 – Booval
4305 – Brassall
4300 – Brookwater
4304 – Bundamba
4300 – Camira
4305 – Churchill
4306 – Chuwar
4305 – Coalfalls
4301 – Collingwood Park
4303 – Dinmore
4305 – East Ipswich
4305 – Eastern Heights
4304 – Ebbw Vale
4305 – Flinders View
4300 – Gailes
4300 – Goodna
4305 – Ipswich
4306 – Karalee
4306 – Karrabin
4305 – Leichhardt
4305 – Moores Pocket
4306 – Muirlea
4303 – New Chum
4305 – Newtown
4304 – North Booval
4305 – North Ipswich
4305 – North Tivoli
4305 – One Mile
4305 – Raceview
4301 – Redbank
4301 – Redbank Plains
4303 – Riverview
4305 – Sadliers Crossing
4304 – Silkstone
4300 – Springfield
4300 – Springfield Central
4300 – Springfield Lakes
4305 – Tivoli
4305 – West Ipswich
4305 – Woodend
4305 – Wulkuraka
4305 – Yamanto
4306 – Amberley
4340 – Calvert
4306 – Deebing Heights
4340 – Ebenezer
4306 – Goolman
4340 – Grandchester
4306 – Haigslea
4306 – Ironbark
4340 – Jeebropilly
4340 – Lanefield
4346 – Marburg
4340 – Mount Forbes
4306 – Mount Marrow
4307 – Mutdapilly
4306 – Pine Mountain
4306 – Purga
4306 – Ripley
4340 – Rosewood
4306 – South Ripley
4124 – Spring Mountain
4306 – Swanbank
4340 – Tallegalla