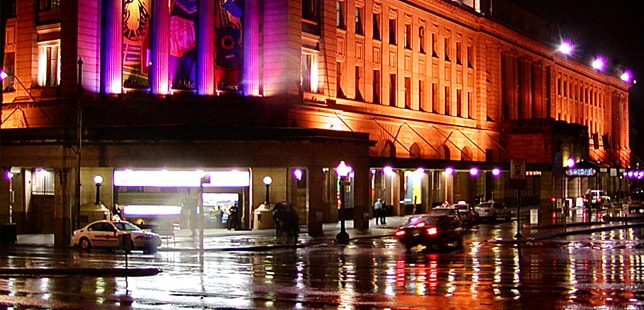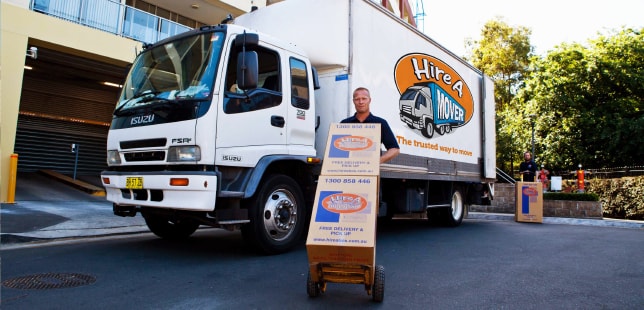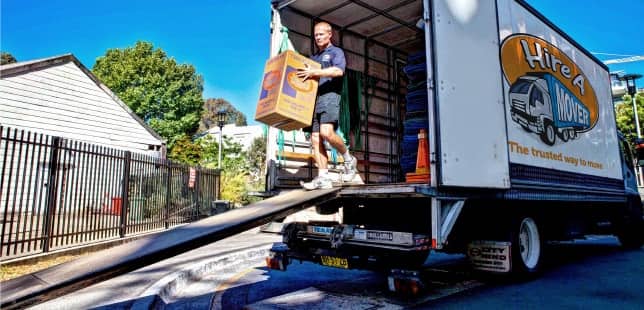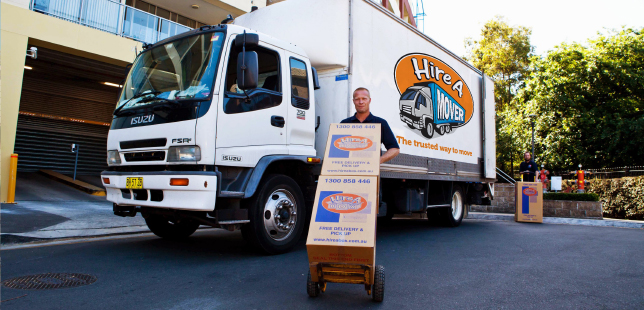 Playford Council Removalists
Veteran Removalists in Playford Council
Moving from Playford Council to Brisbane, Sydney or Perth? No problem. Whether it is just simple home furnishings or expensive works of art, you call and we'll haul. Our removalist consultants can plan a detailed move or you can use our 2 standard packages: Package one is two men and a truck for $140.00 per hour. Package two is more efficient for the pocketbook for larger moves: three men and a truck for $180.00 per hour.

Hire a Mover's Extensive Experience
What makes Hire A Mover the premier removalist firm in Adelaide? We offer options and custom plans at affordable prices for all customers.
2 MEN & TRUCK

From $140/hour (Inc. GST)
Recommended for Apartment
or Small House (1-2 bedroom)
3 MEN & TRUCK

From $180/hour (Inc. GST)
Recommended for Average Home
or Large Apartment (3+ bedroom)
Money Is Time and Time Is Money
We understand you are on a budget. We also understand you don't want the headaches that often come with moving. We can take away all the stress. We train our teams in the proper use of time management and use time and motion software analysis to maximize the services we can offer based on your budget.
We operate in every major city in Australia. We own fleets of 10-tonnes trucks and Utes that are in tip-top condition for the short or long hauls over multiple interstates. Our accountants wanted us to tell you we use economies of scale to save you money. We don't move our trucks half empty like others. We move full trucks with more than one customer sharing the load, and pass the savings on to you. We want your repeat business down the road.
The City of Playford Council
The City of Playford Council is located in Adelaide. It is surrounded by 8 other councils. Playford Council's title is based on Sir Thomas Playford, who was the State Premier between 1938 and 1965. During this time he was largely responsible for the industrialisation of South Australia.
The City government organises activities geared toward young children, families and senior citizens. Playford Council just built a new state-of-the-art library: The City of Playford Library Service consists of two branches located in the suburbs of Elizabeth and Munno Para, as well as the Mobile Library Service and the Home Library Service. The new branch at Munno Para, called the Stretton Centre, will open late June or early July.
 Our Optional Elite Services Are Affordable
We offer personal packing staff who are trained to pack 4.5 cartons per hour AND label all the contents. The packer will be there to unpack your belongings as well, should you require it. We are members of the Hire-A-Box-Group and can save you 10% on all the cartons you buy or hire from us. Hire A Mover believes in safety first. We are careful but fast.
We also offer monthly storage starting at $180.00 per month. We offer comprehensive insurance for your belongings. We move Player's Council and all 8 surrounding councils as well.
Now it's your move to call us with any questions. Get in touch today! Call us on 1300 358 700 !

OTHER SUBURBS WE SERVICE IN THE PLAYFORD COUNCIL INCLUDE:
5114 – Andrews Farm
5117 – Angle Vale
5118 – Bibaringa
5114 – Blakeview
5120 – Buckland Park
5114 – Craigmore
5113 – Davoren Park
5113 – Edinburgh North
5112 – Elizabeth
5113 – Elizabeth Downs
5112 – Elizabeth East
5112 – Elizabeth Grove
5113 – Elizabeth North
5113 – Elizabeth Park
5112 – Elizabeth South
5112 – Elizabeth Vale
5114 – Gould Creek
5112 – Hillbank
5114 – Humbug Scrub
5121 – MacDonald Park
5115 – Munno Para
5115 – Munno Para West
 5115 – Munno Para Downs
5114 – One Tree Hill
5121 – Penfield
5121 – Penfield Gardens
5114 – Sampson Flat
5114 – Smithfield
5114 – Smithfield Plains
5114 – Uleybury
5120 – Virginia
5110 – Waterloo Corner
5114 – Yattalunga