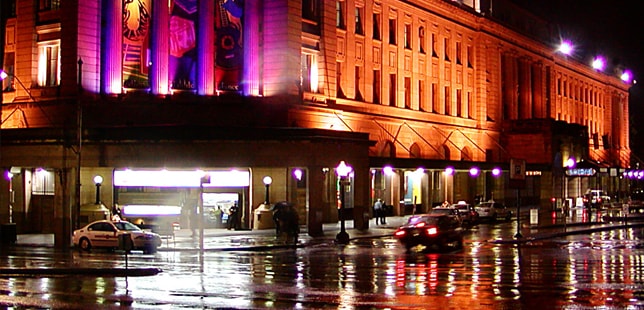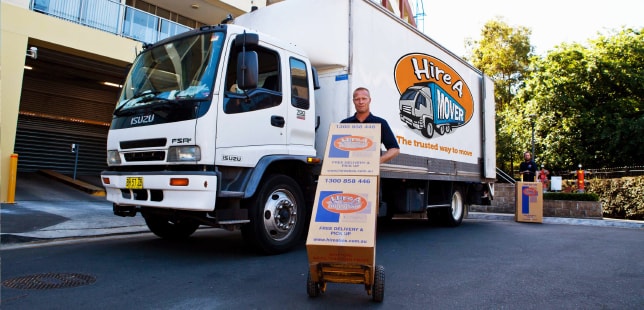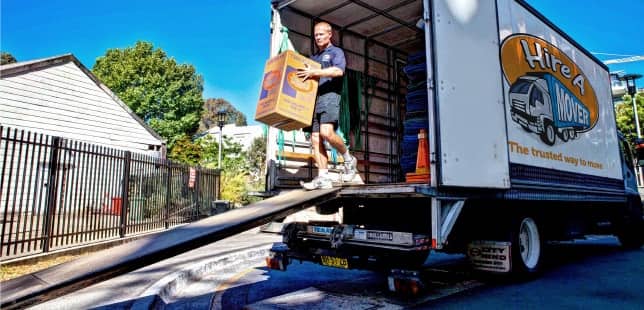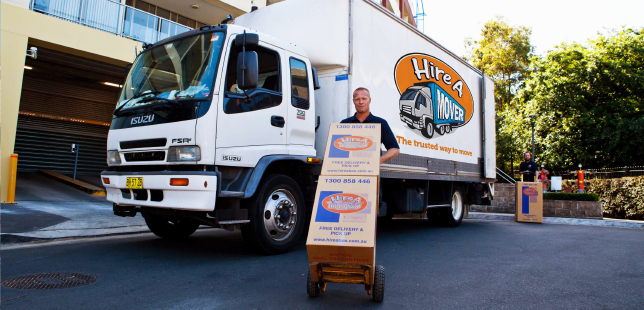 Adelaide Hills Council Removalists
Licensed Removalists in Adelaide Hills Council
Whether you have scratched-up furniture or museum quality antiques, we perform short trips or long interstate hauls from Adelaide Hills Council to Sydney, Perth or even further afield. As long as there is solid pavement under our tires, we're good to go!
We have standard moving packages and custom-designed packages. The basic package is to hire 2 of our strong men and our truck for $120.00 per hour. We have a bigger package too – you can hire 3 of our strongest lads and one truck for $160.00 per hour.
Our Removalists Will Remove All Anxiety
Hire A Mover's sterling reputation is built on removing the stress and anxiety from moving your belongings to another location. We learned early in this business that we are not moving belongings but solving problems and preventing headaches for our customers. We thrive because of our honest drivers, movers and packaging specialists.
You save money with us because we have our teams stationed in all the major city districts in Australia. We move Australia 7 days a week. In the past you made the mistake of hiring someone else? They didn't show up? Call us with 24 hours' notice and we'll be at your front door with one of our crack teams.

We'll Remove It for You
Hire A Mover is number one in its field because we cover you from A to Z in Adelaide Hills Council and the surrounding 55 suburbs and localities. We can offer separate elite packers to pack your belongings into cartons without your supervision. They are meticulous, and pack 4.5 cartons per hour. The packer can also be the one to unpack the cartons once they are at your destination. We even label all the boxes with their contents.
We are part of the nationwide Hire-A-Box Group and we can supply boxes to you at a 10% discount. We also have moving box hire.
You must specify a pricing table id.
The City of Adelaide Hills Council
The City of Adelaide Hills Council is located east of Adelaide, which is the capital of South Australia and encompasses the South Para Reservoir to the north and to the south; Mount Bold Reservoir. Adelaide Hills Council encompasses 55 suburbs and localities. Adelaide Hills is well known for its food and wine. The first grapes were planted in 1839. The area is known for its cooking schools and cheese making schools. Adelaide Hills has an annual Adelaide Crush Festival that draws a large crowd for three days.
The most popular service offered by the Adelaide Hills Council government is the library system. There are three main branches.
Need to Hire a Mover for Interstate Hauling From Adelaide Hills Council?
If you have a long haul to Sydney, Canberra, Brisbane or another location, then we're your removalists. We keep our trucks fully 100% loaded on the long hauls. By sharing the costs of moving with another customer going in your direction we can pass those savings on to you. We use the highest tech algorithms to plan the trips and their expenses.
Serving Adelaide Hills Council and the 55 Surrounding Areas
Please give us a try and see for yourself how our well-mannered and hardworking teams will take the stress and anxiety out of your next move. References available upon request.
Get in touch today! Call us on 1300 358 700. Hire A Mover is ready to take on your removal job.

POPULAR SUBURBS WE SERVICE IN THE ADELAIDE HILLS COUNCIL INCLUDE:
Mount Lofty
Inglewood 
OTHER SUBURBS WE SERVICE IN THE ADELAIDE HILLS COUNCIL INCLUDE:
5154 – Aldgate
5137 – Ashton
5242 – Balhannah
5138 – Basket Range
5234 – Birdwood
5155 – Bridgewater
5144 – Carey Gully
5076 – Castambul
5231 – Chain of Ponds
5244 – Charleston
5134 – Cherryville
5152 – Crafers West
5152 – Crafers
5232 – Cudlee Creek
5157 – Dorset Vale
5139 – Forest Range
5233 – Forreston
5140 – Greenhill
5233 – Gumeracha
5153 – Heathfield
5131 – Houghton
5133 – Inglewood
5244 – Inverbrackie
5153 – Ironbank
5233 – Kenton Valley
5231 – Kersbrook
5240 – Lenswood
5241 – Lobethal
5131 – Lower Hermitage
5137 – Marble Hill
5134 – Montacute
4350 – Mount Lofty
 5244 – Mount Torrens5153 – Mylor
5136 – Norton Summit
5243 – Oakbank
5132 – Paracombe
5151 – Piccadilly
5152 – Stirling
5141 – Summertown
5131 – Upper Hermitage
5156 – Upper Sturt
5142 – Uraidla
5245 – Verdun
5072 – Woodforde
5244 – Woodside